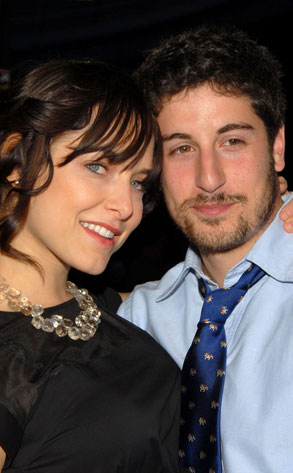 Mark Sullivan/WireImage.com
Jason Biggs got married faster than you can say "warm apple pie."

The American Pie star and his actress fiancée Jenny Mollen eloped last week, tying the knot April 23 in an intimate, private ceremony in Los Angeles, a rep for the couple confirms.

"The newlyweds wanted to take in this moment without any distractions," publicist Lisa Jammal said in a statement Thursday.

Biggs and the missus are also planning a "proper" ceremony for July in Napa, Calif., so that all of their family and friends can share in the celebration.

The couple met in 2007 on the set of My Best Friend's Girl and announced their engagement in January.

"I am in love for the first time," Biggs said in an interview last year.

Aw, even sweeter than pie.