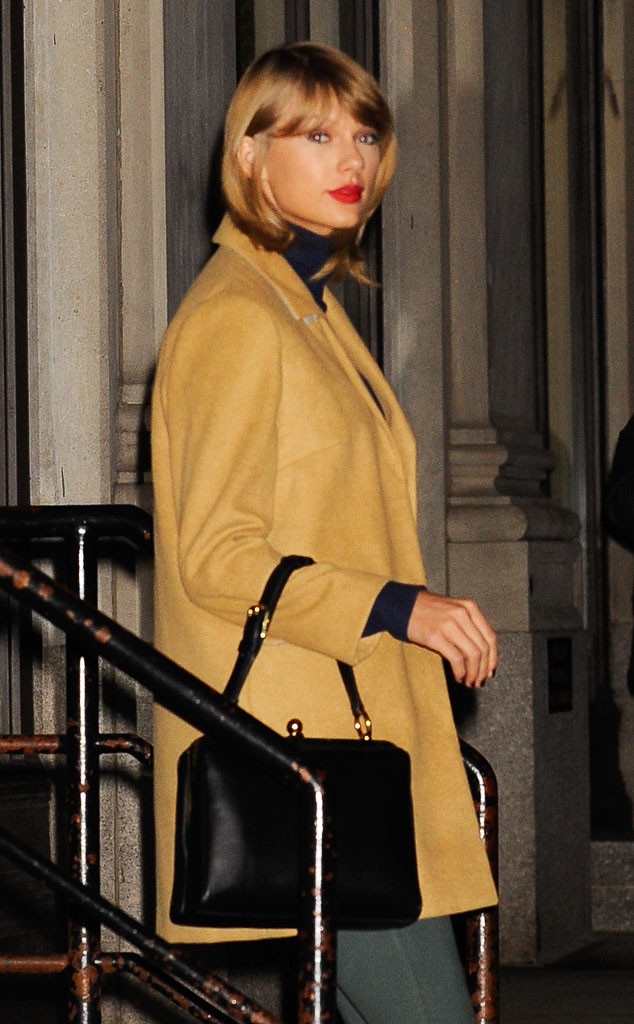 NorthWoodsPix / Splash News
Are we looking at Taylor Swift's latest partners in musical collaboration?
Or better yet, the latest two BFFs to bake cookies at the pop super-star's Manhattan pad? What would be better than a makeshift holiday crafts party featuring Jay-Z and Justin Timberlake? (Aside from a makeshift holiday crafts party that also featured a rap battle, that is.)
After the trio all partied together over the weekend for Taylor's 25th birthday, the revered "Suit & Tie" duo paid a visit to Swift's apartment this afternoon...
And we've been refreshing her Instagram page for pictorial evidence of what they were up to ever since!