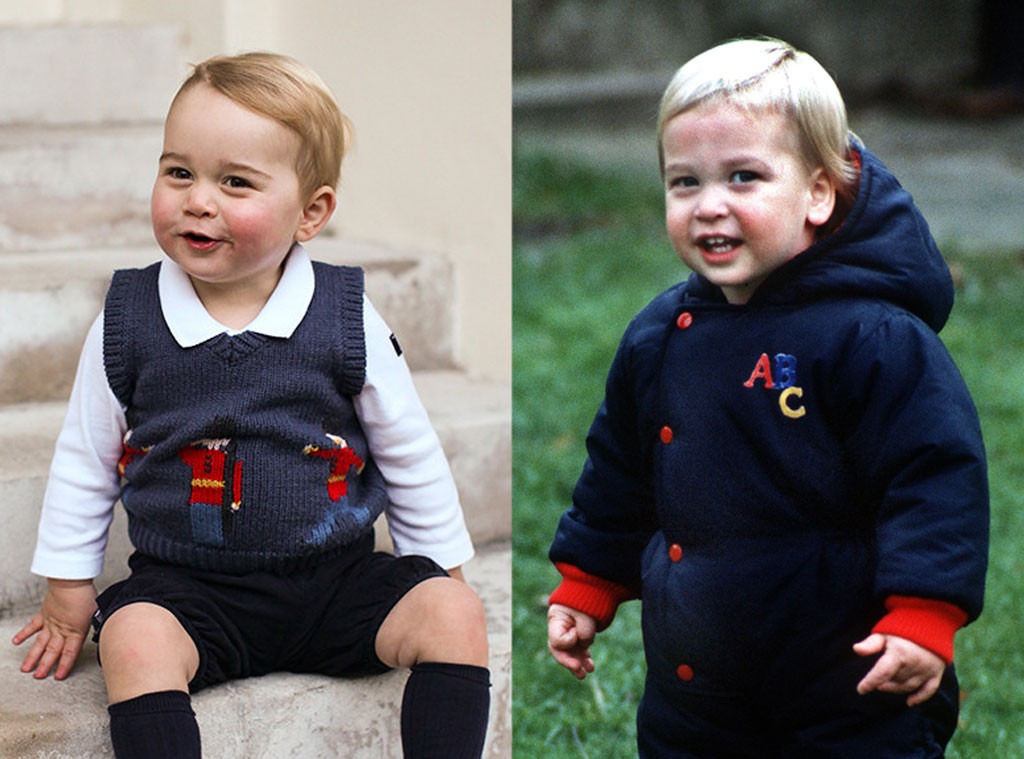 KGC-375/STAR MAX/IPx, Jayne Fincher/Princess Diana Archive/Getty Images
Not that there was ever any doubt about Prince George's paternity, but wow, this side-by-side comparison is photo evidence of paternity if ever there was!
Prince William used to look exactly like little Georgie does in his newly released holiday photos--they've got the same hairstyle, same nose, same eyes and same adorably chubby rosy cheeks! Sixteen-month-old George appears to have gotten some of mom Kate Middleton's stunning features, too.
William, now 32, was likely a toddler trendsetter back in his day, too, but thanks to the Internet, George's stylistic influence is more apparent on a worldwide scale. The adorable Cath Kidston Guards sweater he wore in those royal photos flew off the shelves. Within moments, the $27 top was sold out! And in case you missed the memo, tots, white collared shirts, black knee socks and comfy but cute black buckle shoes are all the rage right now (thanks, G!).
George better make the most of his time as the Duke and Duchess of Cambridge's only child. Once his mum Kate, 32, gives birth to royal baby No. 2, he's going to have to share that spotlight with either another prince or a little princess!
And whether it's a boy or a girl, you know they're going to make waves in the world of children's fashion!
E!'s new scripted series The Royals premieres Sunday, March 15 at 10/9c! Follow The Royals on Twitter and Facebook for the latest updates!