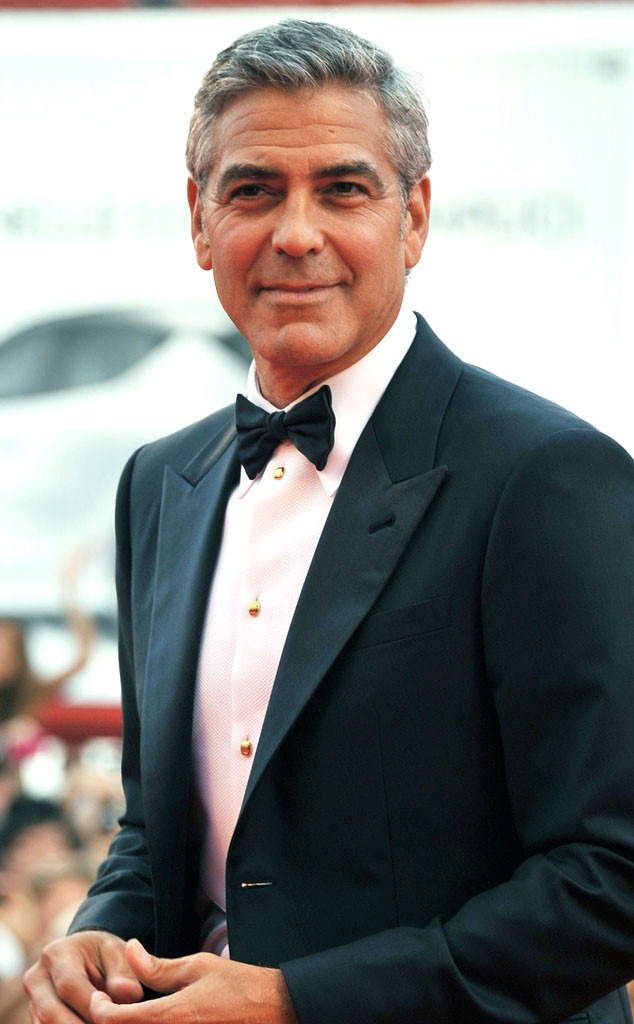 Pascal Le Segretain/Getty Images
George Clooney is, by all accounts, a hugely successful Hollywood star.
At this point, he's probably so used to fans screaming and critics swooning that it comes as a real shock to the system when he is occasionally faced with career criticism. According to a Page Six report, the 53-year-old star took it particularly hard when The Monuments Men wasn't received as well as he—the star, writer and director—might've liked.
Emails purportedly exchanged between Clooney and Sony exec Amy Pascal portray the actor as extremely sensitive. In an email, leaked along with many others in the massive Sony hack, Clooney wrote an email to Pascal with "it's getting worse" as the subject, stating, "I need from protection from all the reviews...Let's just make it a hit."
"I haven't slept in 30 hours," he added troublingly. "And it's 7 am."
Pascal was quite reassuring in her response, writing, "we will protect you by making money....that's the best revenge."
This seemed to appease Clooney, who responded, "I adore you Amy...You are literally the only person running a studio that loves film. I fear I've let you all down. Not my intention. I apologize. I've just lost touch...Who knew? Sorry. I won't do it again."
Nathaniel Wood/T Magazine
Aw, Clooney could never be out of touch. Who else is super in touch (at least, if you ask them)? Willow and Jaden Smith, whose somewhat peculiar T Magazine interview was seemingly mocked by Tom Rothman, the head of Sony subsidiary TriStar Productions.
Per Page Six, Rothnman forwarded a link to the interview (in which Will and Jada Pinkett Smith's teens talk about time travel and things of that nature) to Pascal, adding simply: "1. read this 2. they r home schooled: don't let this family date your movies!!!"
Eek. To be fair, Sony execs (including Pascal) have issued apologies for the some of the content of their private emails, none of which were ever intended for public consumption.
Courtesy: Tiffany Rose/WireImage
That's far from the most controversial leak to result from the Sony hackings, though. Per the Daily Beast, an email interchange between Pascal and Michael De Luca, co-president of production for Columbia pictures, got ugly fast when the conversation shifted to Oscar-nominated director David O. Russell.
Pascal purportedly told De Luca to "go fix our relationship with David o," the man behind films like Silver Linings Playbook, Hustle, Flirting with Disaster and The Fighter.
De Luca then asked, "Is it broken? You guys got him a fat gross and oscar noms last time out!"
To that, Pascal responded (in all caps), "BUT WE DIDN'T WIN A D [sic] YOU KNOW HIM."
Here's where it got personal. De Luca responded, "David's a loon, talented but geez once I saw him bring Sally Field to a party and reduce her to tears...Plus, remember when he got in trouble for feeling up his transgender nieces [sic] boobs?"
De Luca is referring to an incident that occurred on Dec. 30, 2011, when O'Russell allegedly touched the breasts of his adoptive sister's 19-year-old daughter. After a police investigation, no charges against Russell were filed. Per the Daily Beast, Russell's representative issued a statement in 2012 that he "emphatically denies any wrongdoing and has cooperated fully with the authorities."