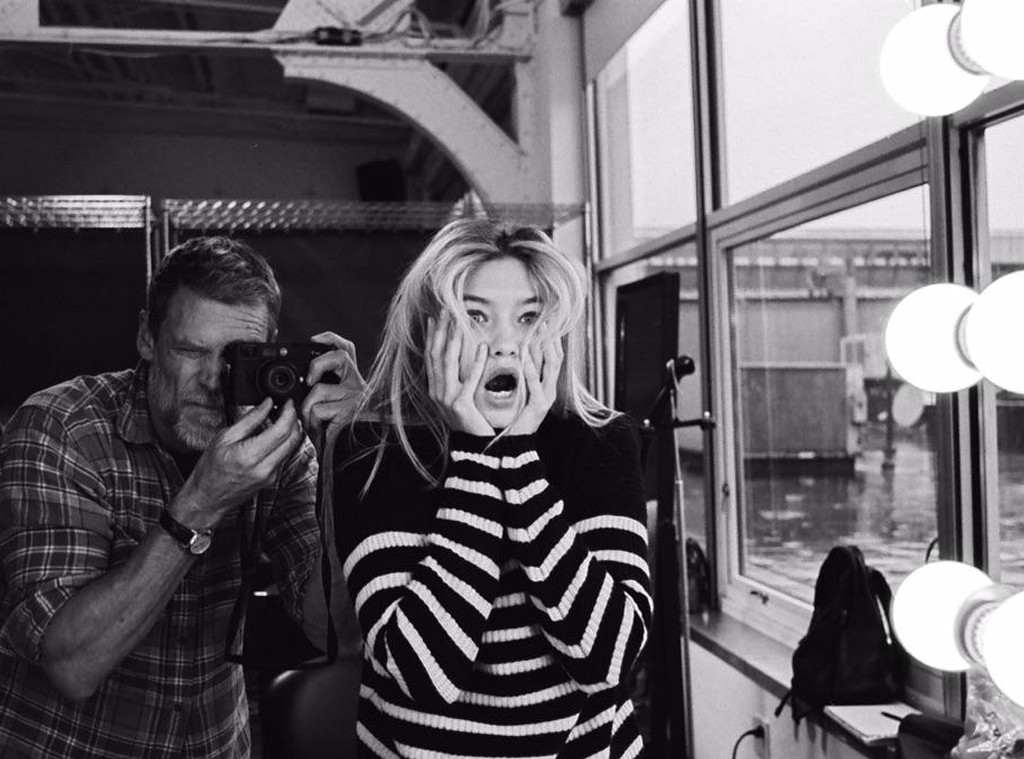 Twitter
Gigi Hadid is ready to add a little pink to her modeling portfolio.
Less than a week after the Victoria's Secret Fashion Show aired in the states, the lingerie company appears to be taking an interest in the young model.
On Sunday afternoon, Hadid teased fans with a picture on Twitter that suggests she may be working with the brand sooner rather than later.
"bein a goof on set of @VSPINK with #ellistonlutz," she shared while posing in a black and white striped sweater.
Looks like someone may be adding another company to their already impressive resume. Tom Ford, Guess and now this at just 19?! Not too bad at all.  
When she's not securing another top-notch modeling gig, the famous daughter of Real Housewives of Beverly Hills star Yolanda Foster has been hard at work doing some important Christmas shopping.
In fact, she's almost done with her list.
"Not to toot my own horn but I've never killed the Christmas present game like I'm killing it this year," she tweeted. "Hahahahahaha"
While she may be keeping her presents a secret, her boyfriend Cody Simpson recently revealed a few more details about the couple's holiday plans.
"I haven't [gotten a gift] yet. I got time. I know her pretty well, I know what to do," he told E! News last week. "Plus she likes everything I get her, even though she does have a lot."
He added, "I think what means the most to her…she likes letters and stuff like that and I like to write songs so I'll probably go down that route. I like to give things money cannot buy. I think those are the most precious." Swoon!
With family, friends and a successful modeling career, Gigi sure has a lot to cheer about this holiday season.