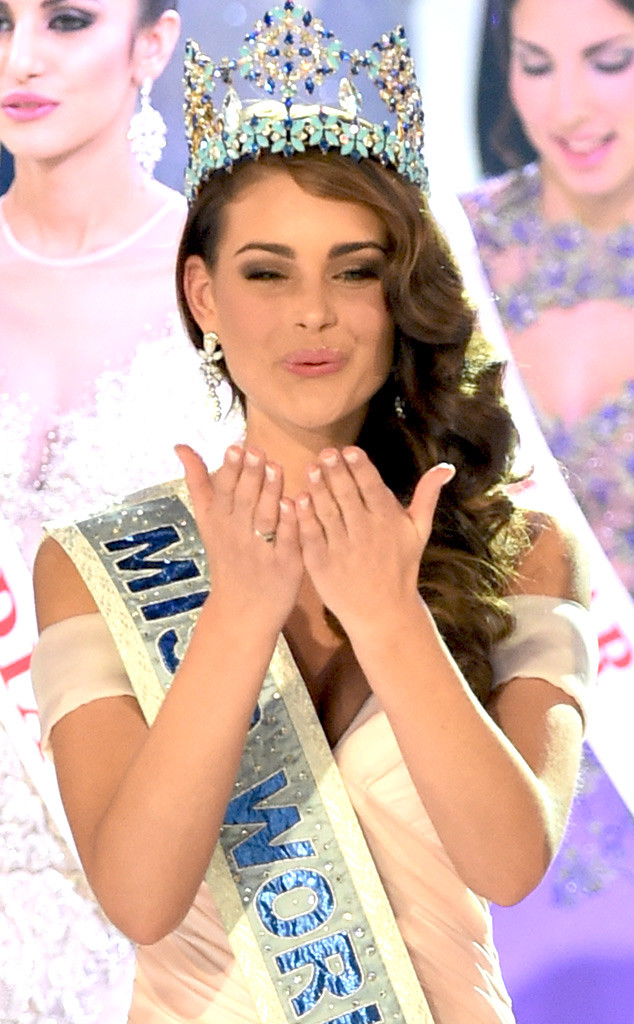 LEON NEAL/AFP/Getty Images
Congrats to the winner of the 2014 Miss World pageant, Miss South Africa, Rolene Strauss!
The 22-year-old beauty queen and med student was crowned onstage at the competition's grand final in London on Sunday. Miss Hungary, Edina Kulcsár, came in second, while Miss United States, Elizabeth Safrit, placed third.
Check out five things to know about Strauss below.
1. She's a "test tube baby"
This is what she jokingly calls herself. Strauss says on her website that her parents had struggled to conceive for five years.
"After five long years (and most of their savings), I popped out of a test tube," she wrote. "A year after my birth my brother was, like my mom says, "sent from heaven."
In vitro fertilization fertility treatments have been on the rise in recent years. In April, the Society for Assisted Reproductive Technology (SART) released a report that states that in 2012, the largest ever number of such procedures, more than 165,000, were performed on women in the United States, resulting in the birth of more than 61,000 babies, which constituted more than 1.5% of all births.