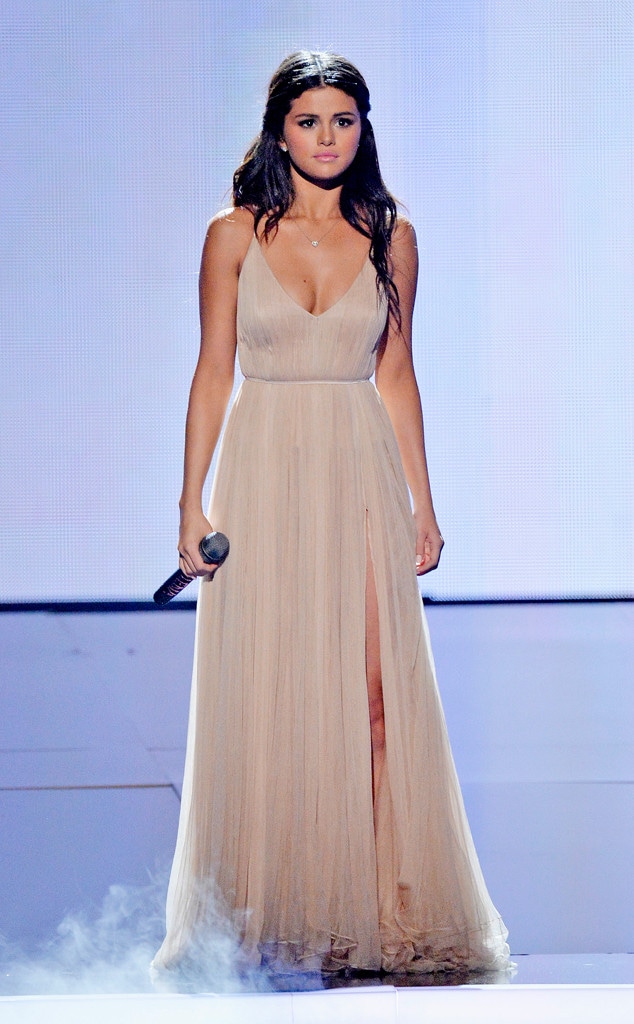 Image Group LA/ABC
On the night of the 2014 American Music Awards, Selena Gomez laid her heart out on the stage.
When the brunette beauty gave her debut performance of her latest song "The Heart Wants What It Wants," which we all know was inspired by her tumultuous relationship with Justin Bieber, it brought everyone to tears, including her bestie Taylor Swift.
And now fans can get a sneak peek at everything leading up to that emotional moment at the AMAs.
Gomez released her AMA Diary, a 5-minute video that goes behind-the-scenes of her AMA performance and shows glimpses of her rehearsals where she tapped into her emotions for the big night and even began breaking down right there and then.
The digital diary opens with the singer candidly talking to her friend Tiana on why she finds it necessary to perform the song.
"It'll be such a release," she said. "I'm just excited that people everywhere who are feeling what I feel and feel that, will get to see that. And I just want people to be able to relate to that."
As for rehearsals, Gomez explained, "I kind of waited a little bit to give it my full performance," but got into the right headspace by listening to one of her favorite worship songs "Oceans" by Hillsong UNITED, which ultimately brought her to tears.
"This performance is a little frightening, but I'm very excited," she added. "When I had the intention behind the performance, I knew that I wanted it to be all of me. Somebody asked me awhile ago, 'What's the one thing you wish people knew about you?' And I said I wanted it to be my heart."