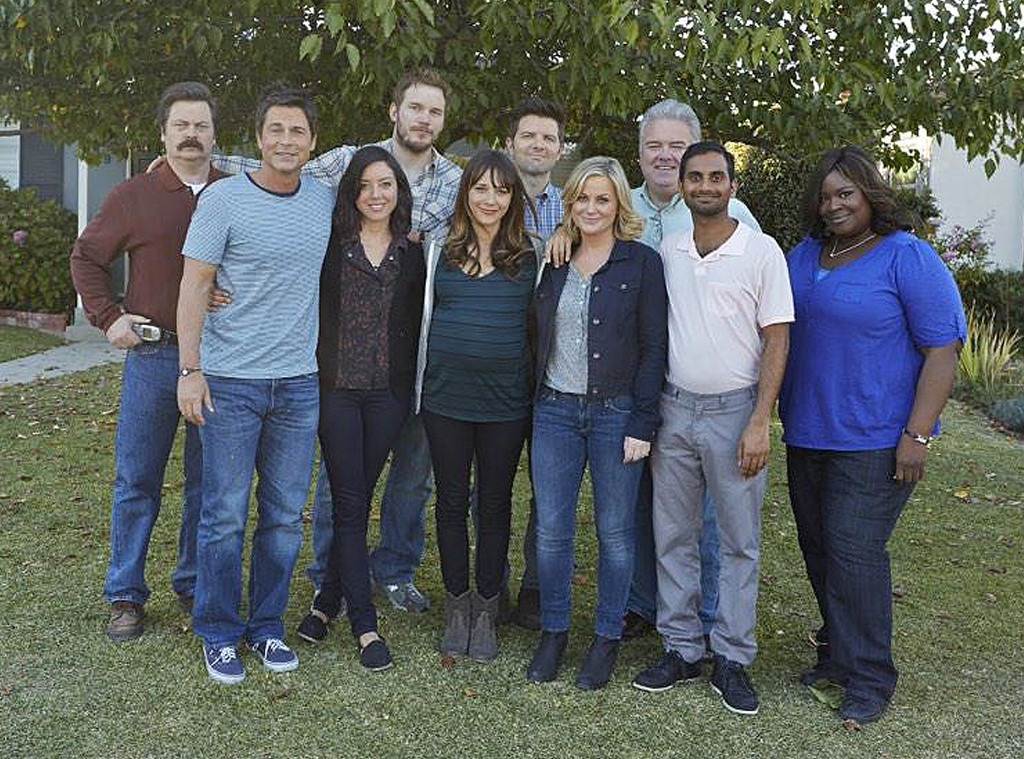 Twitter
We're still in denial that we're going to have to say goodbye to Parks and Rec in just two short months.
But we were forced to accept that fact today, since it's the final day of shooting for the beloved NBC comedy and the cast spent the entire day tweeting some seriously heartwarming and tear-inducing pics from the set.
In fact, their tweets inspired Parks and Rec fans to start a trending topic, #ThankYouParksCrew, where they shared their reasons for loving the series and why they'll be sad to see it go.
The tweets ranged from hilarious to emotional, and most of them included references to the show that reminded us why we're going to be crying buckets when Parks and Rec airs it series finale on Tuesday, Feb. 24.
So grab your tissues and drink lots of water (we don't want you to get dehydrated!), and prepare to openly bawl at these tweets and photos from the final day on set. Some of them are hilarious (We see you flipping the bird, Aubrey Plaza and Nick Offerman!), to sweet (Jim O'Heir gushing about his castmates will never not be adorable, but way to get the hashtag wrong! That's so Jerry/Larry/Terry of you!), to nostalgic (That wedding photo...sob!). Check them all out below!
#ThankYouParksCrew for a wonderful and unforgettable run.
(E! and NBC are both part of the NBCUniversal family.)