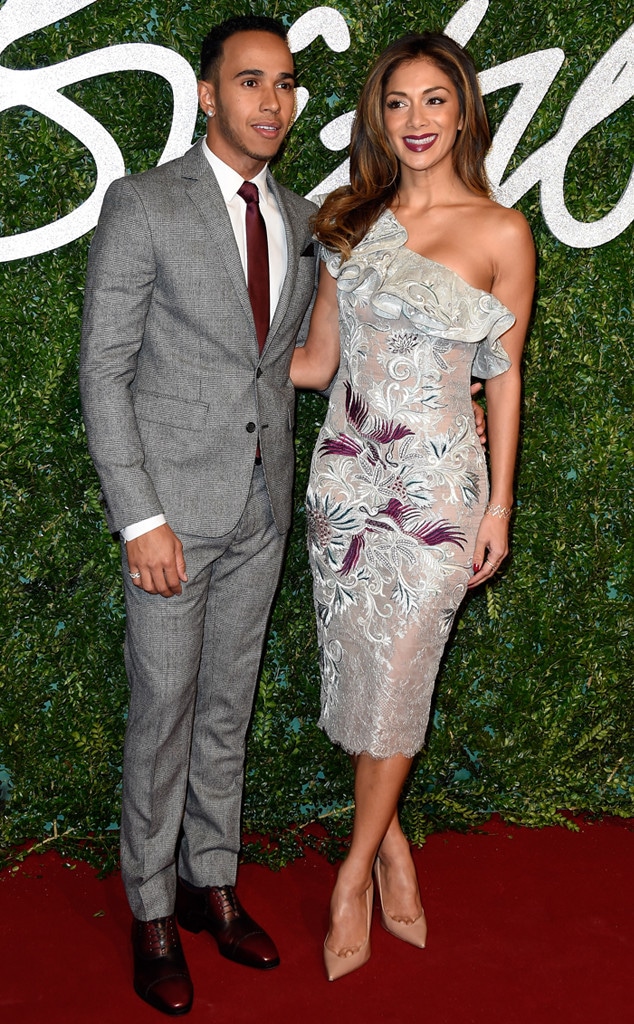 Pascal Le Segretain/Getty Images
Someone is ready for Nicole Scherzinger and her longtime car racing champion boyfriend Lewis Hamilton to settle down.
"I'm certainly feeling pressure, heat from family members," Hamilton, 29, told me Thursday at Rihanna's Diamond Ball benefit for the Clara Lionel Foundation. "But Nicole's massively focused on her work the same as I am. We're happy just way we are."
He did say marriage at "one point…will be for us."
The former Pussycat Doll, 36, is currently in London appearing in a West End production of the musical Cats until Feb. 7.
They may not be spending too much time together during the holidays. "Nicole is going to be working hard in London," Hamilton said. "I get a break."
He's planning on going skiing with family "in the mountains."
As for Christmas presents, the two may keep things simple—like really simple.
"I was just in the car thinking, what do I get her?" Hamilton said. "It's not like we've not got everything we ever wanted.
"We did discuss that this Christmas we'd do something fun, such as having a set fee—$10 each—and you gotta go and buy as many or as little cool things, fun things, silly stuff," he said. "So maybe we'll do that. We don't need anything else. We got everything we've ever wanted. "
Hamilton went to see Cats earlier this week to see Scherzinger's work as Grizabella.
He posted a photo on Instagram of his visit backstage with Scherzinger  in full feline makeup.
"Went to see the Cats musical for the first time last night, and my lady @nicolescherzy blew me away!" he wrote in the message accompanying the pic. "Such an incredible talent she is, as well as the rest of the cast!"
Watch:
Will Nicole Scherzinger and Lewis Hamilton Get Married?