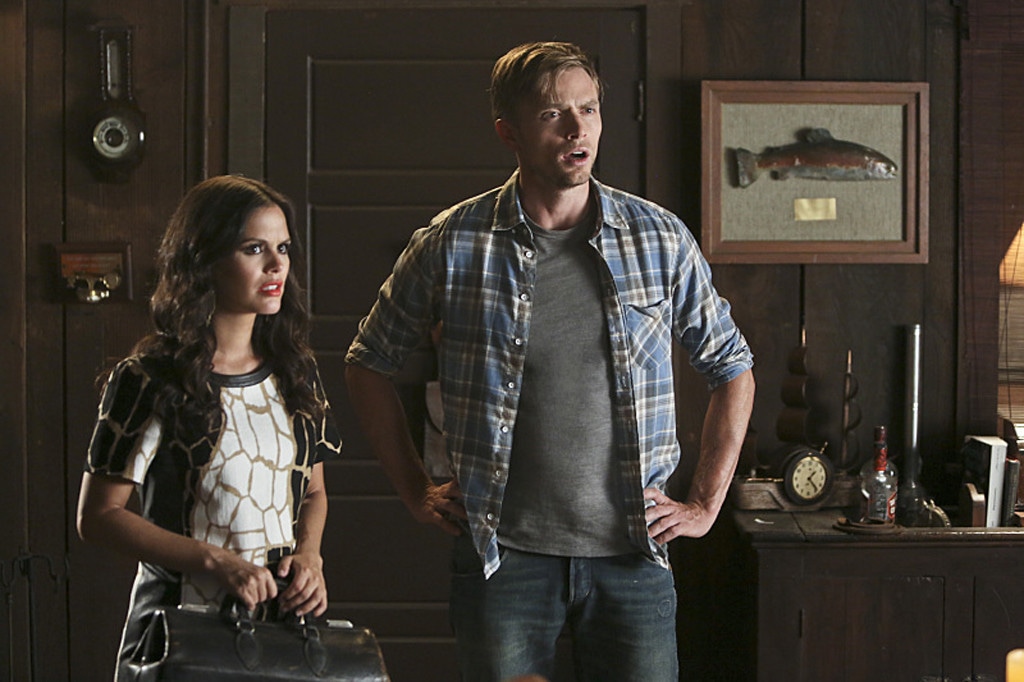 Patrick Wymore/The CW
When the CW announced its fall schedule earlier this summer, Hart of Dixie fans were dismayed to find out that the network was holding the zany Southern rom-com for a midseason premiere.
And then the hits kept coming: Season four would only be 10 episodes. And those 10 episodes would air on Friday nights. Ouch.
Was this the CW's way of softening the blow of a cancellation after season four ended? We were worried that we might have to say goodbye to Zoe Hart (Rachel Bilson) and her wacky love life issues in the charming town of Bluebell, so we went straight to Hart of Dixie executive producer Leila Gerstein to have her weigh in on the show's fate.
"Well, I can't speak to that, as the decision to renew or cancel is out of my hands," Gerstein told E! News. "I can tell the fans that this season is for you and you're going to love this season. No one is going to feel unsatisfied by the end. Obviously we hope for many, many more seasons but everyone will be happy with this season."
Gerstein promises that though 10 episodes may not seem like much compared to previous seasons that had 22 episodes, there is more than enough story that they're going to tell.
"This is a short season, obviously, as it's only 10 episodes, but they are jam-packed with story," Gerstein said. "Everyone is going to be satisfied that by the end of the 10 episodes, all the central love triangles have been resolved, all the central questions have been answered and we're going to have a lot of fun along the way. We have been saving a lot of stuff for each of the stories and we decided to burn through it all this year."
Does that mean the season four finale could act as a series finale if the network decides not to renew the show?
"That's hard to say," Gerstein said. "I will say that there is a lot of closure in the season finale and there is a definite feeling of celebration at the end of the season. But there are also certainly doors left open for the future!"
Hart of Dixie season four premieres Monday, Dec. 15, at 8 p.m. before moving to its regular time slot on Friday, Jan. 9, at 8 p.m. on the CW.