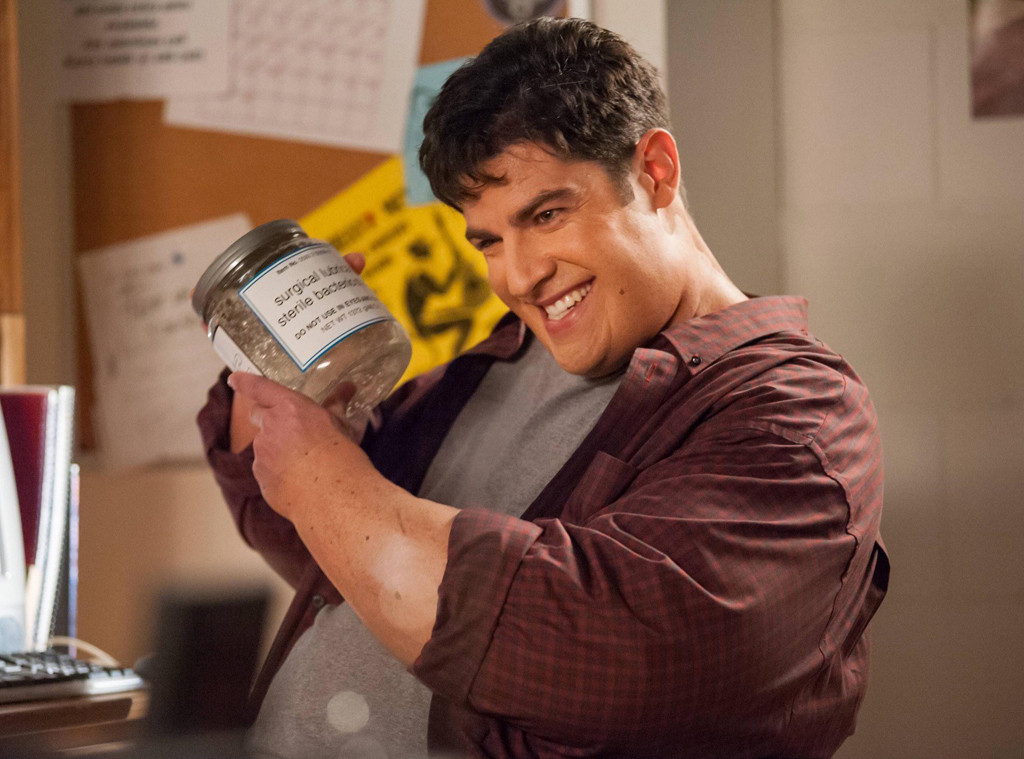 Facebook/FOX
Remember how, three years ago, Max Greenfield told us about an amazing video he made as "Fat Schmidt," his chubby alter ego on New Girl?
It involved him wearing a fat suit, enthusiastically lip synching to a Rihanna song, and dancing around in ways that could only be described as all kinds of amazing. But unfortunately, the video got pulled down from the Internet before we could GIF the crap out of it.
"I had originally made this video in the fat suit and I was singing a Rihanna song," Greenfield told us back in 2011. "It got pulled down, which was a real bummer, but it would have gotten pulled down at some point anyway." 
Why would anyone rob us of that glorious video?!
"They were like, 'Listen, Max, there were so many things wrong with the video that you made and you've got to consult us," Greenfield told us. "Because Extra had the rights to reveal Fat Schmidt, and then we didn't have the rights to the song, and the studio was just like, 'Please, please what are you doing?' So I said, 'Look, it got a lot of exposure in the two hours that you let me keep it up.'"
Well, it's time to thank your lucky stars, because it looks like that video is finally seeing the light of day! So drop whatever it is you're doing because let's be honest, nothing is more important than watching Fat Schmidt singing and dancing to "We Found Love."
Things get really good about halfway through when Fat Schmidt takes to hills for a full-on solo dance party. Trust us, you need to watch this right now:
Simply perfection.
New Girl airs Tuesdays at 9 p.m. on Fox.