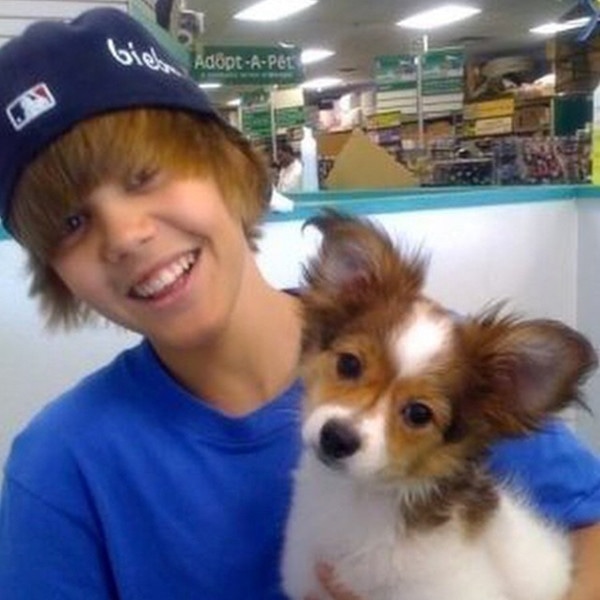 Instagram
Justin Bieber is in mourning.
The singer took to social media to announce the devastating news that his childhood friend and family dog Sammy had died. Without revealing what exactly happened, Bieber simply tweeted, "#RIPSammy," and then posted a bittersweet photo on Instagram.
The throwback picture showed Justin when he was much younger, wearing a blue T-shirt and matching snapback, flashing a huge smile as he held his adorable and newly adopted brown-and-white Papillion puppy. He wrote alongside the photo, "R.i.p Sammy. You were the best puppy ever."
"We moved to a city where we didn't really know anybody, so I kinda wanted a friend around and Sam was kinda like that friend," Bieber said back in 2009 during a Peta2 commercial promoting pet adoption.
#RIPSammy has been trending on Twitter since Justin posted the photo, and a number have fans have tweeted their condolences and sweet photo collages of Bieber with Sammy.
We're sorry for your loss, Biebs.