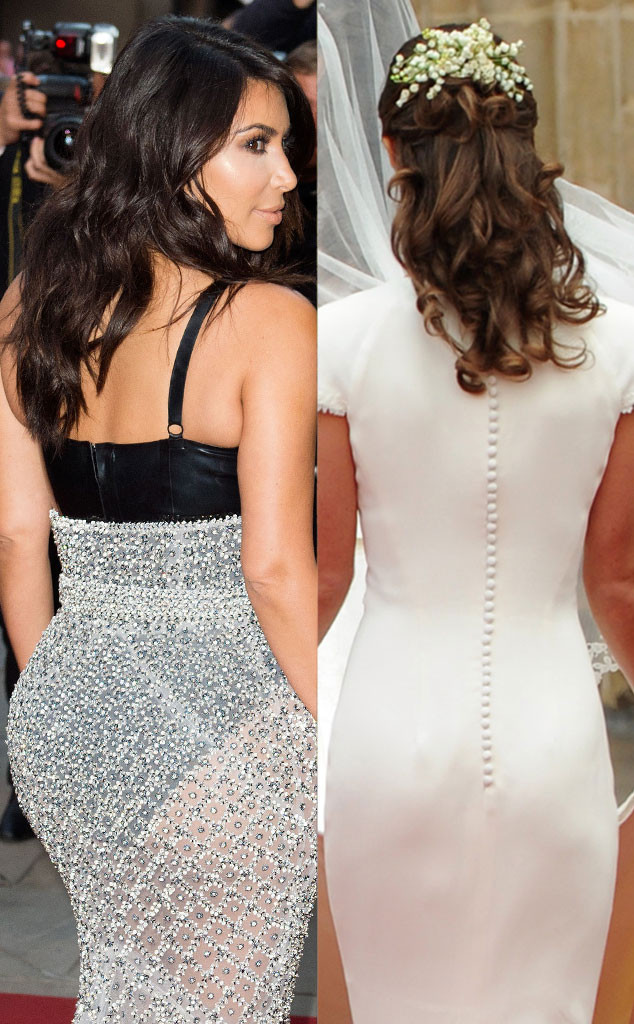 Getty Images
Pippa Middleton doesn't understand the American fascination with butts, so we'd love to hear what she thinks about Kim Kardashian raving about her much-admired British buttocks.
"I love her," the E! star raved to me exclusively last night about Kate Middleton's sister. "She has an amazing booty. She's beautiful."
The reason I asked is because Pippa referenced Kim's tush in a column she recently wrote for The Spectator's Christmas Special.
"No year is complete without a bottom story, and the 'Rear of 2014' award undoubtedly goes to Kim Kardashian, after her posterior exploded all over the internet last month," she writes. "I must say that mine—though it has enjoyed fleeting fame—is not comparable."