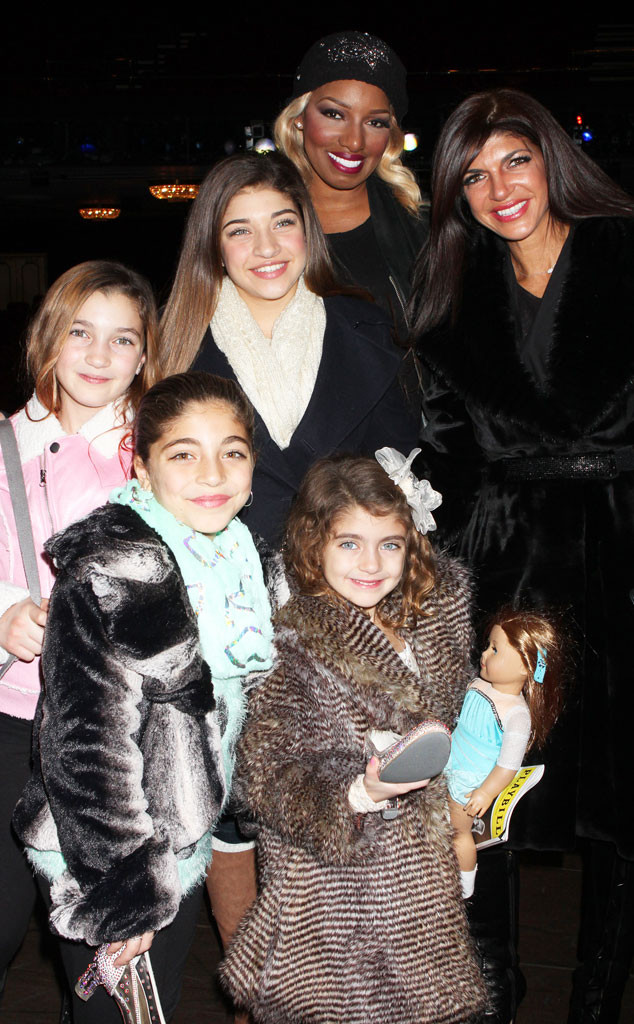 Robert Pitts /Landov
It looks like Teresa Giudice is spending her final days before prison with the people who mean most to her.
Last night, the 42-year-old Real Housewives of New Jersey star took her four daughters, Gia, Gabriella, Milania and Audriana, to see fellow Real Housewives star NeNe Leakes in her Broadway production of Cinderella in NYC.
After watching NeNe in the show, the reality TV BFFs and Teresa's daughters all posed for smiling photos together. NeNe posted an adorable pic of the group on Instagram, writing, "Me @teresaguidice and her beautiful daughters at #cinderellabroadway I love the girls they were so fabulous #lifeoftheleakes #fearlessnene."