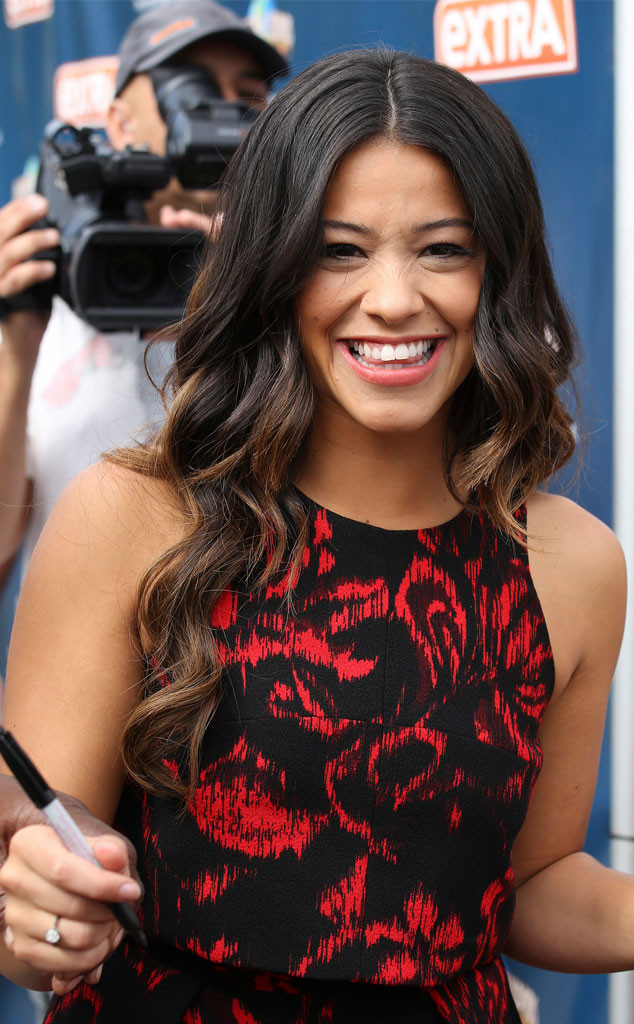 Splashnews.com
"Cream always rises to the top!" This is what Gina Rodriguez told us the first time we met her, quoting her grandmother, and apparently, the woman knew what she was talking about.
Today, when we met up with her to talk about her surprising Golden Globe nomination, she had us in tears.
Arguably the most unexpected nod of the year, and the first in the history of The CW network, the 30-year-old actress was nominated for Comedy Actress, and her show, Jane the Virgin, for Comedy series.
Though Jane's seemingly ludicrous premise—a young woman is artificially inseminated—turned off some viewers, the CW dramedy has received overwhelmingly positive accolades from critics and viewers alike.