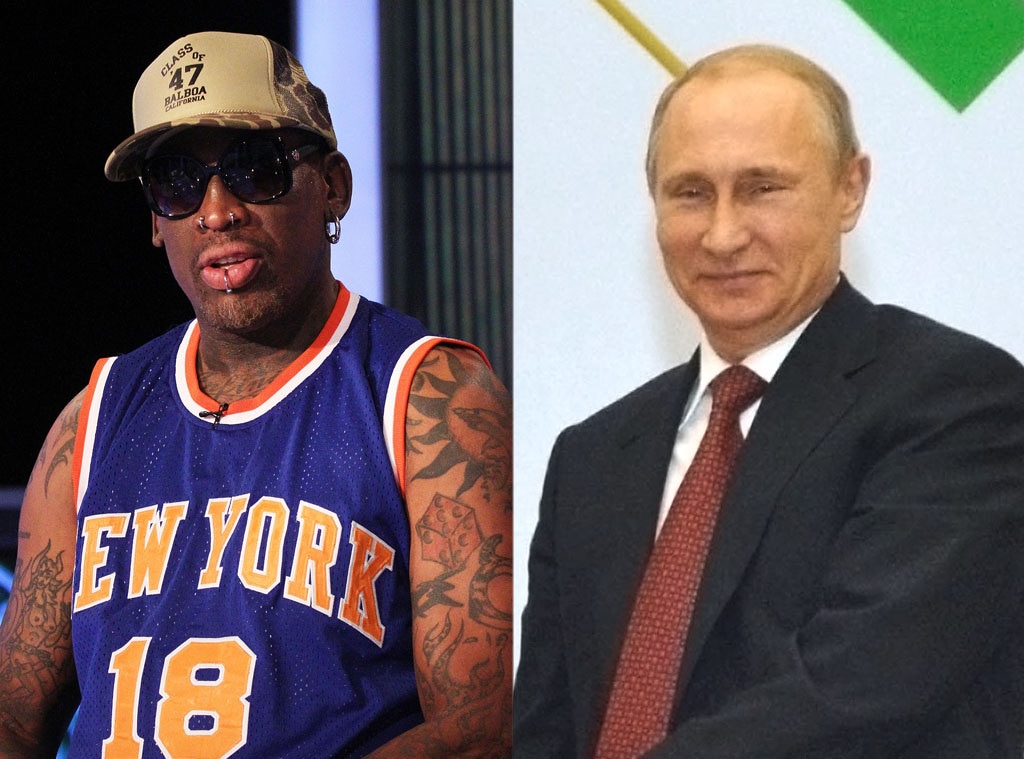 Getty Images
Dennis Rodman's controversial political posse is expanding.
This time, Kim Jong-un's pal is singing Vladimir Putin's praises, telling Fox Business that Russia's president is actually a "cool guy."
The former NBA player, who first struck up a friendship with North Korea's dictator back in 2013, recently visited Moscow at Putin's request. "They don't know about American basketball, American football," he said of the Russians. "I went over there to represent America as far as basketball is concerned."
He reiterated the same stance he took when he introduced North Koreans to his sport, saying, "I'm not a politician, I'm just a basketball ambassador. That's it."
Alexander Tamargo/Getty Images
But while Rodman is by no means a diplomat, he is one of the few Americans with access to leaders like Jong-un and Putin. Back in January, CNN's Chris Cuomo pressed Rodman on this topic, asking if he couldn't use his friendship with Jong-un to release imprisoned American Kenneth Bae from North Korea.
Initially, Rodman flipped out on Cuomo and seemed vehemently opposed to the idea of using his personal connections to help Bae. Rodman later apologized for his remarks, saying he had been drinking and was stressed out from his recent trip abroad. He also checked in to a rehab facility for a reported 30 days.
When Bae was ultimately released back to the States in November, Rodman was pleased. "No doubt, our trips helped influence Kenneth Bae's release," he told TMZ, "and I'm happy he is coming home safely."