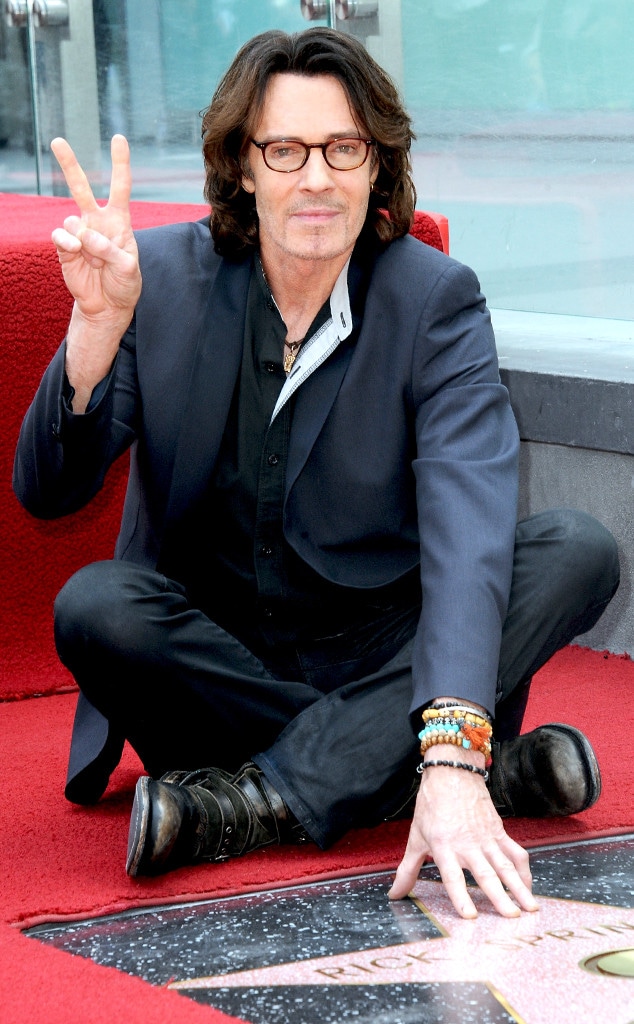 Albert L. Ortega/Getty Images
Colin Farrell, Rachel McAdams, Vince Vaughn and…Rick Springfield?! The "Jesse's Girl" crooner took to Twitter to reveal he'll be part of True Detective season two on HBO.
"Just finished my 1st day of shooting for season 2 of HBO's True Detective," he tweeted on Monday night. "What a great script. Working w/ Colin Farrell & Rachel McAdams!"
Springfield is no stranger to acting. He played himself on Californication and played Noah Drake on General Hospital starting in 1981 and most recently in 2013. Other roles include gigs on Hot in Cleveland, Suddenly Susan and the original Battlestar Galactica.
The new season of the HBO drama from Nic Pizzolatto will also star Kelly Reilly and Taylor Kitsch.
In the new season, which is filming now, Farrell plays Ray Velcoro, a detective whose allegiances are torn between the corrupt police department and his mobster boss. Vaughn plays Frank Semyon, a criminal entrepreneur whose entire empire is put in danger after the murder of his business partner. McAdams will play Ani Bezzerides, a detective with strong ethics. Kitsch is Paul Woodrugh, a war veteran and officer with the California Highway Patrol. Reilly is Frank Semyon's wife, a D-List actress who is his full partner in the criminal world.
Justin Lin will direct the first two episodes of the series.