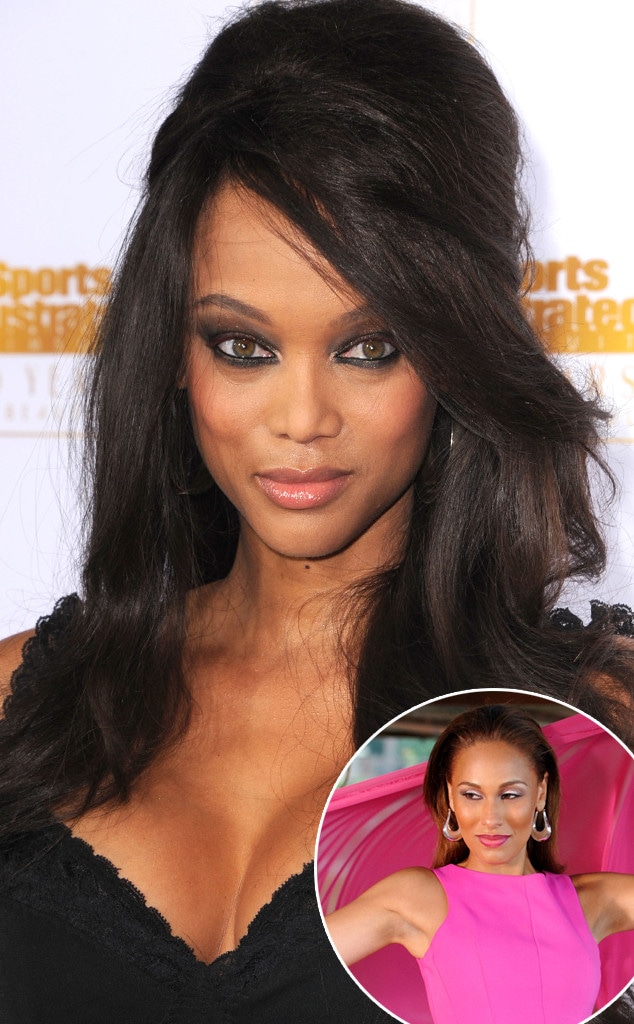 Walter Sassard/The CW/Getty Images
Tyra Banks is being sued by a former America's Top Model contestant who claims she was wrongly denied the show's grand prize because she previously worked as an escort. 
According to docs obtained by E! News, Angelea Preston filed a breach of contract suit on Wednesday in the Los Angeles Superior Court, asking for at least $3 million in damages for intentional and negligent infliction of emotional distress. 
In addition to Tyra, who serves as the executive producer of the show, the suit also names the CW Network as a defendant. 
The lawsuit alleges that Preston won the reality competition and was named America's Next Top Model during cycle 17 of the show in 2011, and is therefore entitled to the grand prize, which includes a $100,000 contract with CoverGirl cosmetics as well as a spread in high-fashion mag Vogue Italia. 
Preston says she was wrongly disqualified because she worked as an escort prior to participating on the show. She also claims she did not violate any of the show's rules because her work as an escort took place before her appearance on hit reality competition series. 
Preston previously appeared on cycle 14 of the show in 2010, before returning as a contestant for cycle 17—an "All Star Season" made up of former contestants. 
The suit states that the prize was awarded to Lisa D'Amato, who originally competed on the show during cycle 5. 
In addition to the allegations with regards to the breach of contract, Preston also says that she and other contestants were subjected to harsh working conditions and were sometimes required to work a 12 hour day without a meal break. 
"As noted during the broadcast of the America's Next Top Model finale in 2011, information about Angelea was learned after production wrapped on that cycle that led to her disqualification from the competition,' the CW said in a statement to The Wrap. "We are confident that her lawsuit has no merit."