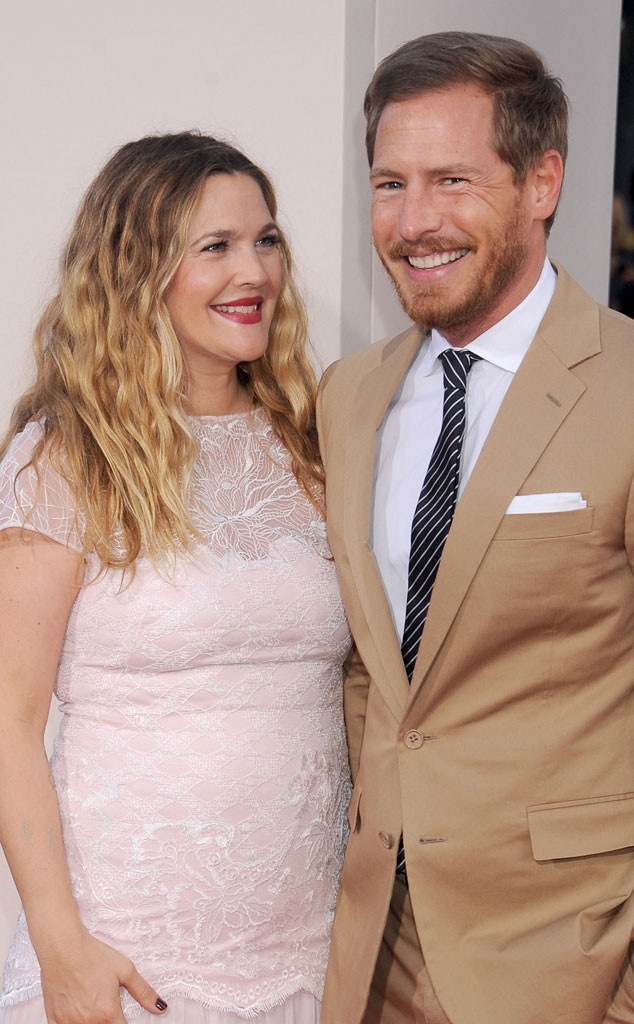 Gregg DeGuire/WireImage
It's hard to believe, but Drew Barrymore is going to be 40 years old—yes, 40!—in just a couple of months.
The mom of two can't wait to hit the milestone.
"I'm so excited," she told me last night at Refinery29's holiday party at the Sunset Tower hotel (Drew is the site's editor-at-large) while sipping on a glass of her Barrymore by Carmel Road wine. "I finally feel the age that I am and I'll tell you why—I always felt older than the number I was. I was always too mature and adult and raising myself or running a company or I'm only 19 and I'm a homeowner. Forty feels like where I'm at. It makes sense."
Hubby Will Kopelman and their daughters, Olive, 2, and 8-month-old Frankie certainly help.
Michael Buckner/Getty Images for Refinery29
"I'm very happy," Drew beamed. "Marriage is great and the kids are the best. I know that everyone says you're supposed to treat your spouse as equal as your kids, but I struggle every day of who I love the most. I love them all!"
And she loves her work with Refinery29. "I love pretending to be a journalist and I love writing so much," Drew said, adding, "They let me have my own voice but it's a really nice balance with people with great journalistic experience pushing me to be my best."
She's written on an array of subjects, including finding the perfect suitcase at a snowboarding store, her love of Oprah Radio and why she finally decided to learn how to cook.
Michael Buckner/Getty Images for Refinery29
"We were thinking about who our dream editor-at-large was and Drew, honestly, was the first that came to mind because I really do think that we've watched her kind of evolve before our eyes," Refinery29 editor-in-chief and co-founder Christene Barberich told me. "She's incredibly inspiring, she has so much energy, she's a businesswoman, she directs, she writes, she acts, she's a mother, she's an aspiring cook. She's just really inspiring and she does it with such a sense of humor and a humbleness."
Also at the shindig were Busy Philipps, Bella Thorne, The Real's Jeannie Mai, Rose McGowan and Friends With Better Lives star Zoe Lister-Jones.