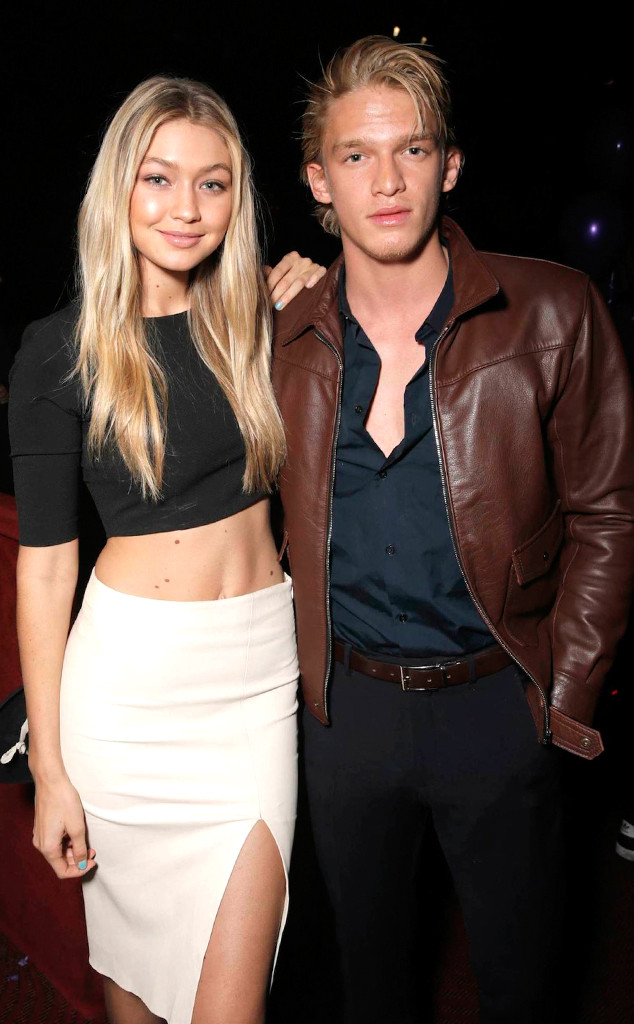 Todd Williamson/Invision for Just Jared
But before we get there...
Imagine this—You're hanging out with Cody Simpson (you're already loving where this is going, huh?) and he tells you that he made you a Christmas playlist of his favorite holiday tunes. Well, guess what? That kinda happened.
No, he's not physically standing next to you (no Christmas miracles here, sorry), but the young singer did team up with Songza to create Cody Simpson's Christmas Crowd-Pleasers, a hand-picked mix of new and old holiday hits that's perfect for a seasonal get-together or unwrapping gifts.
Wait, there's more! E! News chatted with the 17-year-old Aussie cutie about his Songza collaboration, working with Justin Bieber, his future projects, spending time with family, friends like Miley Cyrus and Patrick Schwarzenegger and the latest update about his relationship with the gorgeous Gigi Hadid. Yeah, we hooked you up. You're welcome.