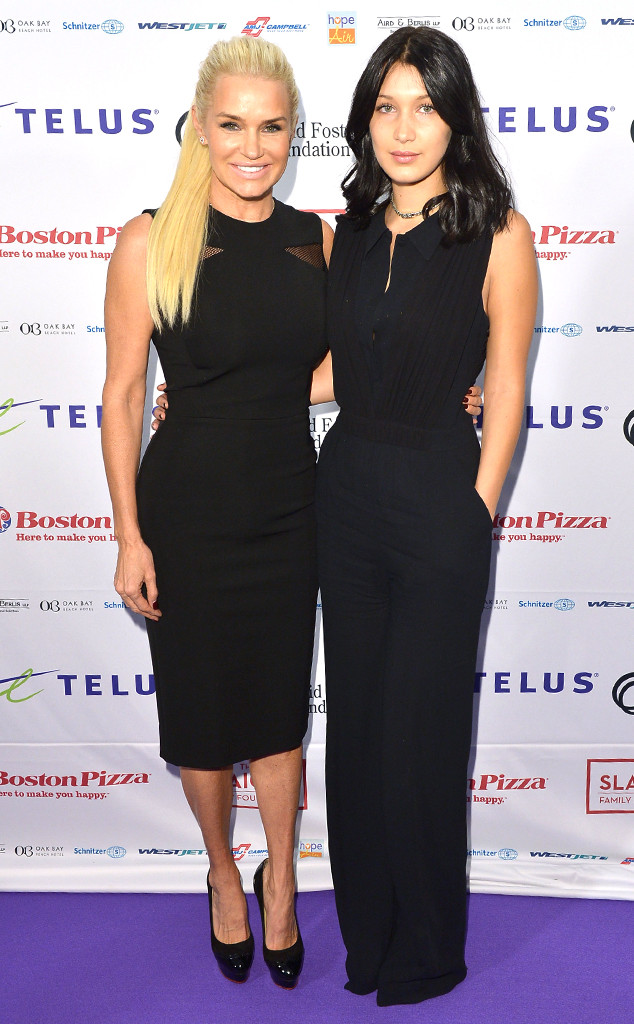 George Pimentel/WireImage
It was the moment Real Housewives of Beverly Hills fans were waiting to watch: What happened when Yolanda Hadid learned that her 17-year-old daughter was arrested on suspicion of DUI?
In true 90210 fashion, Bella Hadid's mom was vacationing on a yacht with co-star Kyle Richards' family when she got a frightening call from her husband, David Foster.
"The minute I answered [the phone]…my heart just sunk in my shoes," Yolanda said on Tuesday's episode. "I knew something was wrong."
Her intuition was right on. Bella was arrested on Pacific Coast Highway near Los Angeles for drinking and driving.
"This reckless choice was so shocking and disappointing to me," Foster explained in her Bravo TV blog posted Wednesday morning after the episode aired. "I raised her as a single mom most of her life, so immediately I started to take it personally, blaming myself and doubting my parenting skills."