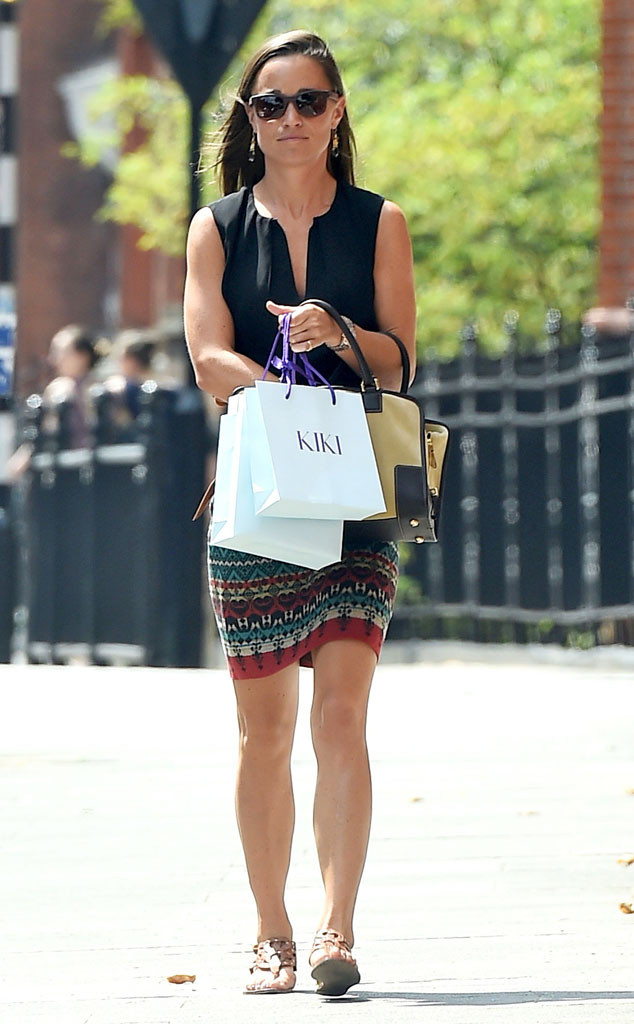 FameFlynetUK/FAMEFLYNET PICTURES
If anyone knows a thing or two about butts, it's Pippa Middleton.
The Duchess of Cambridge's sister became better known for her assets than anything else after the world got a glimpse of her great rear at Kate Middleton's royal wedding to Prince William. Fixated on her butt, the world became enamored with Kate's sister, but in the wake of Kim Kardashian's Paper photo shoot, the award for best bum might have to go to the reality star. Pippa, on the other hand, doesn't know if Kim's naked shoot was the way to earn the top spot.
In a column titled, "Winter Diary," that she wrote for The Spectator's Christmas Special, Pippa acknowledges that while she does have a phenomenal butt, it doesn't quite live up to the one Kim flaunts.
"No year is complete without a bottom story, and the 'Rear of 2014' award undoubtedly goes to Kim Kardashian, after her posterior exploded all over the internet last month," she writes. "I must say that mine — though it has enjoyed fleeting fame — is not comparable."
Pippa not only calls out the Keeping up With the Kardashians star, but she also questions the general fascination with butts.