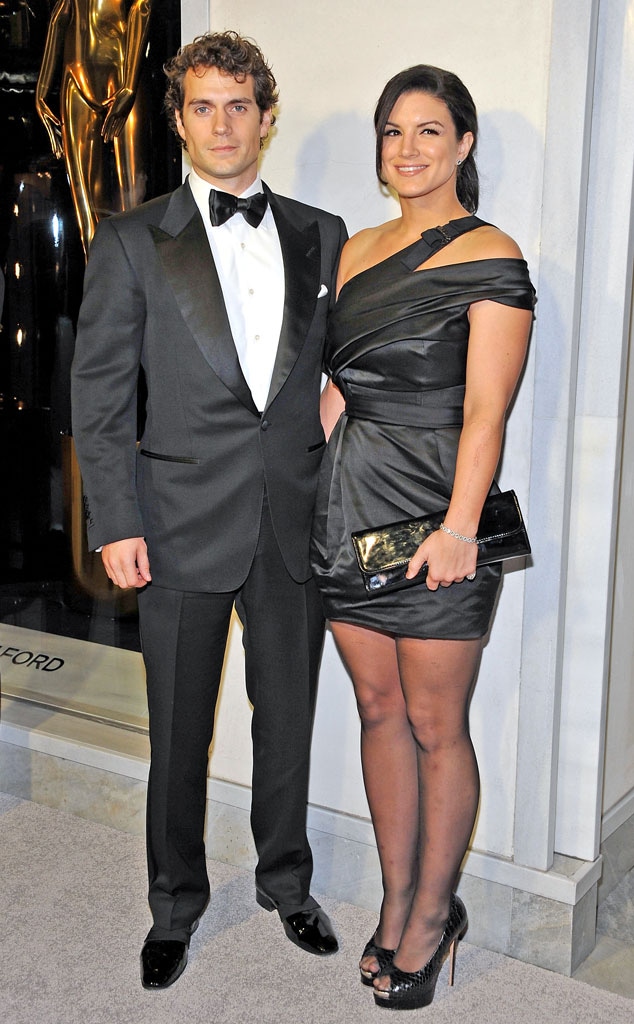 Angela Weiss/Getty Images
Once again, Henry Cavill and Gina Carano have split.
E! News has exclusively learned that the Man of Steel actor and former MMA fighter have called it quits. The good-looking duo have kept a relatively low profile after they rekindled their romance in the fall of last year.
The two were spotted sharing glasses of red wine on a romantic date in Rome in October 2013, which seemed to cement their status as on-again lovers.
Then earlier this year, in January, the two revealed that they had adopted an adorable Akita puppy from Big Bear Akitas, a breeder in Arkansas.
At the time, the family breeders posted some details about their experience with the stars, writing that it "was so great working with Henry," and adding, that "getting to meet him as well as Gina was truly a treat!"
Larry Busacca/Getty Images for BFCA
"Both Henry and Gina are genuine and a joy to be around," the breeders continued. "It was truly an honor to add them to our extended family and thank them for their patience in meeting us and our children. It's not every day that an A-list celebrity, much less 2 celebrities, come to Beebe, AR to visit."
But it looks like even a four-legged friend couldn't keep these two together as a source tells E! News that the breakup "happened a while ago."
Cavill and Carano began dating in September 2012, but split up over the summer of 2013.
Shortly after the two split, Cavill had a public fling with Kaley Cuoco, which ended almost as quickly as it began. 
Almost a year after being linked to the hunky actor, the Big Bang Theory actress opened up about the pitfalls of the 10-day romance in Cosmopolitan.  
"I had no one following me until I met Superman," she dished to the mag.
"I've been in this business for 20 years, and my whole life, I could go anywhere, do anything. There had not been one paparazzi photo of me until like several months ago. The recognition was crazy."