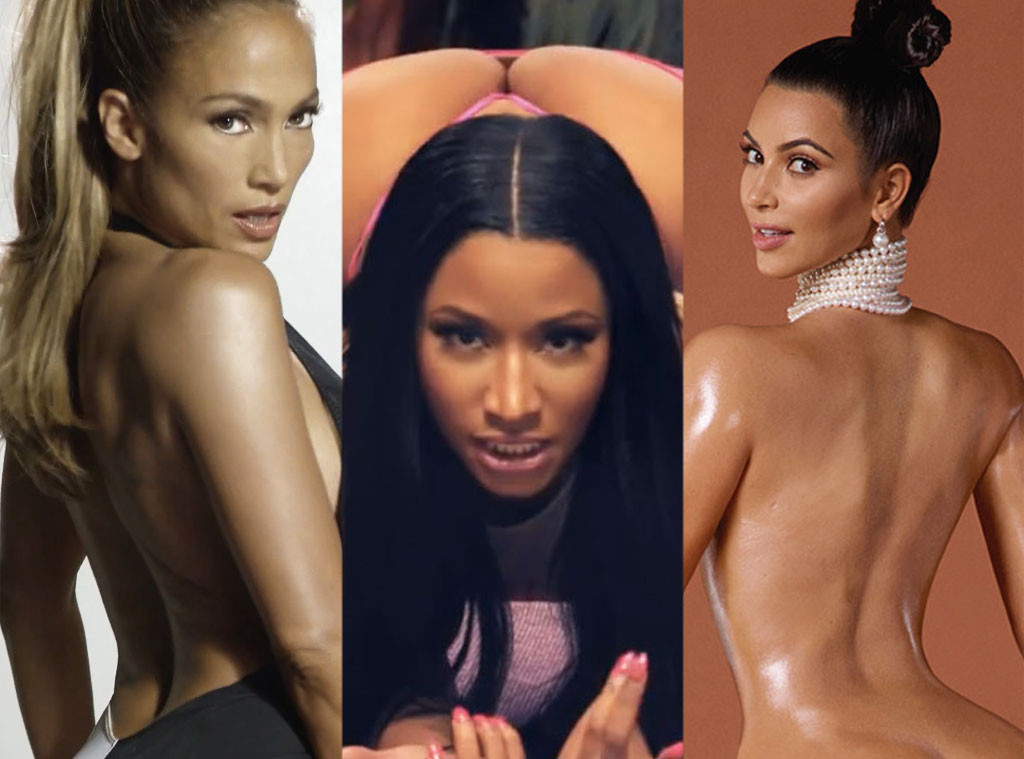 Paper Magazine/Jean-Paul Goude, Youtube
It's official. And by "official," we mean "because we say so." 2014 was a great year for the booty. From January to December, we were celebrating butts, both big and small. What a time to be alive!
Here's your full booty recap of 2014:
1. Nicki Minaj's "Anaconda" booty
Everybody's anaconda wanted some after seeing Nicki's booty from every possible angle.
2. Meghan Trainor celebrating the booty
She was all about that bass, which means we were all about her.  
3. Marvel Spider-Woman booty
5. Kim Kardashian's glistening booty
Jean-Paul Goude/Paper Magazine
The Internet remained intact after Kim showed off her glazed donut of a butt to the world, but just barely.
6. Nick Jonas' in your face booty
It wasn't just the gals who were showing off. The former Jonas Brother (but still a Jonas brother) showed off his ample backside and the world was better for it.
7. Jay Z's palmful of booty
He just can't keep his eyes or hands off that "fatty," and no one is surprised about that.
8. Jennifer Selter's Instagram famous booty
Just innocent peeks, nothing more.
11. Sports Illustrated's trio booty
Courtesy James Macari for Sports Illustrated
Chrissy Teigen, Nina Agdal and Lily Aldridge put their best behinds forward for the iconic Sports Illustrated Swimsuit Issue cover.
12. Jason Derulo "Wiggles" booty
This is the song that made Zac Efron get up and wiggle his perfect behind, so we are forever indebted to Jason "I sing my own name a lot" Derulo. And speaking of Zefron butt...
13. Zac's worshiped booty
Between That Awkward Moment and The Neighbors, we had so much Zefron booty to enjoy, so we needed twice the GIFs. Frat boys did not look like that nor did they move like that when we were in college. Again, life isn't fair.
14. Benedict Cumberbatch giggle booty
The Internet's favorite man laughing about the word "booty?" That's 2014 in a nutshell.
15. Iggy Azalea's "Fancy" booty
She exploded onto the scene in 2014 with her catchy songs and rap talents, but the world couldn't help but notice she's got a superior posterior. 
16. Disney booty
eddieholly.deviantart.com
Soon after Kim tried to break the Internet, her sister did her own damage with a pair of see-through pants. 
18. Beyoncé's silhouetted booty
The shadow cast by Bey's backside could provide shade for an entire flock of woodland creatures.
So basically, everyone in 2014 was like: