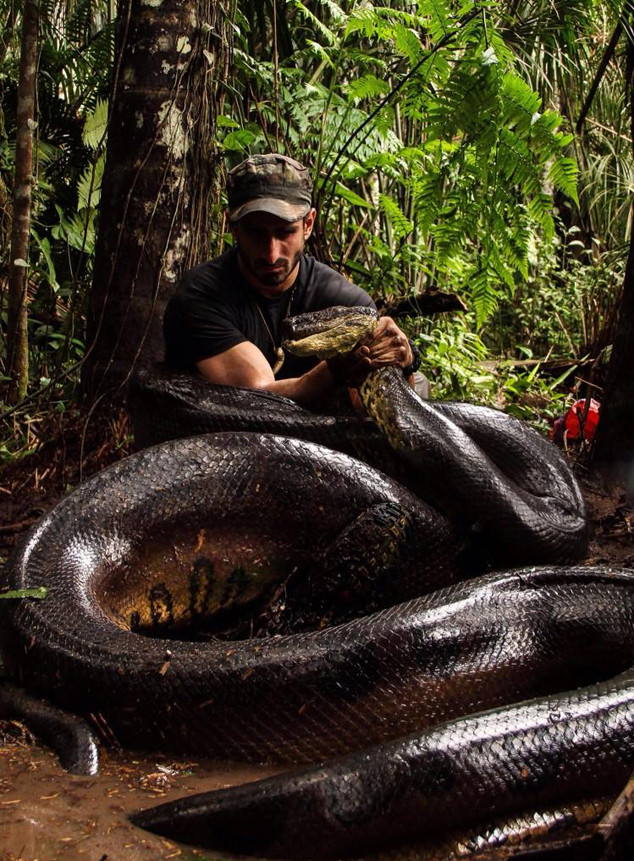 Twitter
The Amazon's got nothing on the wild wild web—just ask Paul Rosolie!
The conservationist was supposed to get eaten alive by a giant anaconda as part of Discovery Channel's Eaten Alive special. Wearing a custom-made "snake-proof" suit, Rosolie covered himself in pig's blood to entice his prey—all in the name of science, he claimed! But when the end result aired Sunday, viewers were extremely let down: Rosolie got an above-the-shoulder squeeze, perhaps, but he was by no means eaten alive!
For the better part of the two-hour program, Rosolie and his team searched for a 25-plus-foot anaconda he said he encountered years ago. When that effort proved unsuccessful, they settled for a smaller snake.