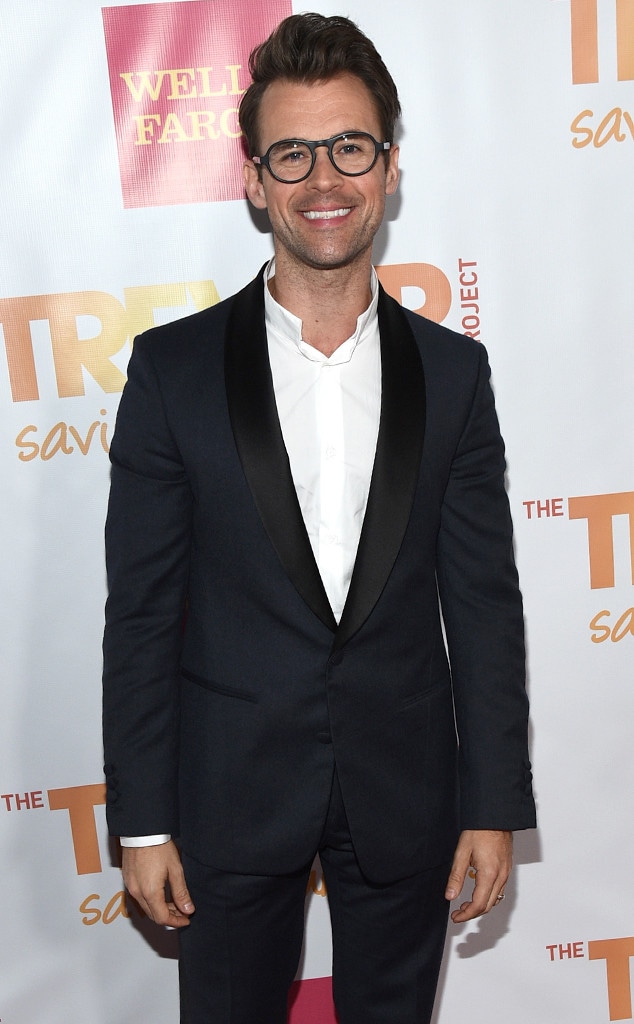 Michael Buckner/Getty Images for Trevor Project
Congratulations are in order for Mr. Brad Goreski!
The celebrity fashion stylist revealed big news Sunday night about his 13-year relationship with Gary Janetti. As it turns out, the newest Fashion Police panelist is wearing a special ring for a very special reason.
"We got engaged in August," Goreski told E! News exclusively at TrevorLive LA. "He had to go to London so wedding plans are on hold."
 Janetti is well-regarded for his writing and producing skills on popular shows such as Will & Grace and Family Guy. He's currently hard at work overseeing Vicious, a popular British sitcom.
"My fiancé is working there right now and he's gonna come home for Christmas," Goreski shared with E! News. "Then we're gonna go back there."  
And just because wedding plans are on hold, that doesn't mean the fashion guru hasn't already thought about the big day.
"I'm a bridezilla already!" he joked. "Who's gonna design my gown? The big question already."
Fans of the couple have witnessed their love and admiration for each other for several years on social media, especially Instagram.
Just three months ago, the couple headed to Greece for a relaxing vacation.
"Back to where it all began!" Goreski captioned while posing with his partner. "Having the best in Mykonos with @GaryJanetti! #Greece #Holiday."
There's also the post where the new E! star recalled the first time he met his special boyfriend. "#ThrowbackThursday Gary and I in Athens, Greece when we first met," he wrote. "Can you believe this was 13 years ago?!"
Time certainly flies when you're in love! Congratulations to the happy couple!
Join E!'s new Fashion Police foursome on Monday, January 12 after the Golden Globes