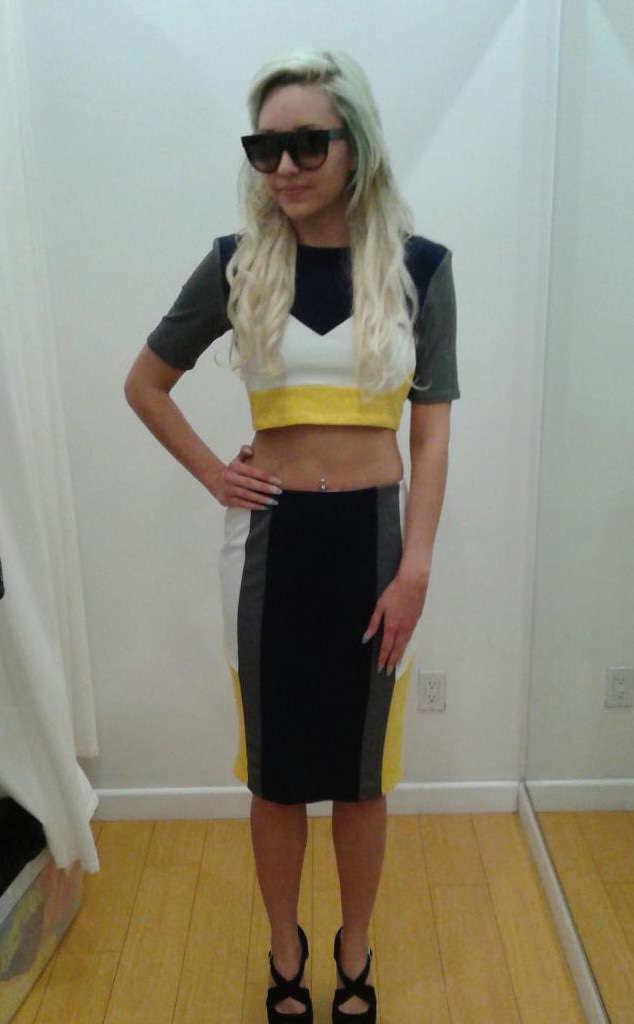 Twitter
Amanda Bynes is back on Twitter and this time, she's not posting anything bad!
After remaining silent on the popular social media site since Nov. 10, the troubled actress surprised us all by sharing a brand new picture with her 3.7 million followers.
Wearing a knee-high skirt and matching top, the 28-year-old posed for the camera while showing off a belly-button piercing and thin figure. She also had a blond wig proving her lavender hair is long gone.
"I'm loving Boutique Jules!" she tweeted while in the clothing store's dressing room.
An employee at the Valley Village, Calif., location confirmed the former Nickelodeon star's visit Saturday afternoon and had the nicest things to say about the polite shopper.
"She is a lovely girl," the store shared with E! News. "She is the best customer we have had so far."
After being released from an involuntary psychiatric hold at the end of October, Bynes displayed plenty of questionable behavior such as tweeting inappropriate messages to family members as well as sleeping at a local mall.
In recent weeks, however, the actress has appeared to be living a simpler, more private life without tweeting sprees and visits to potential harmful environments like nightclubs or late-night parties.
Could this be the start of a new and improved Amanda? We're certainly hoping for the best. 
—Reporting by Holly Passalaqua