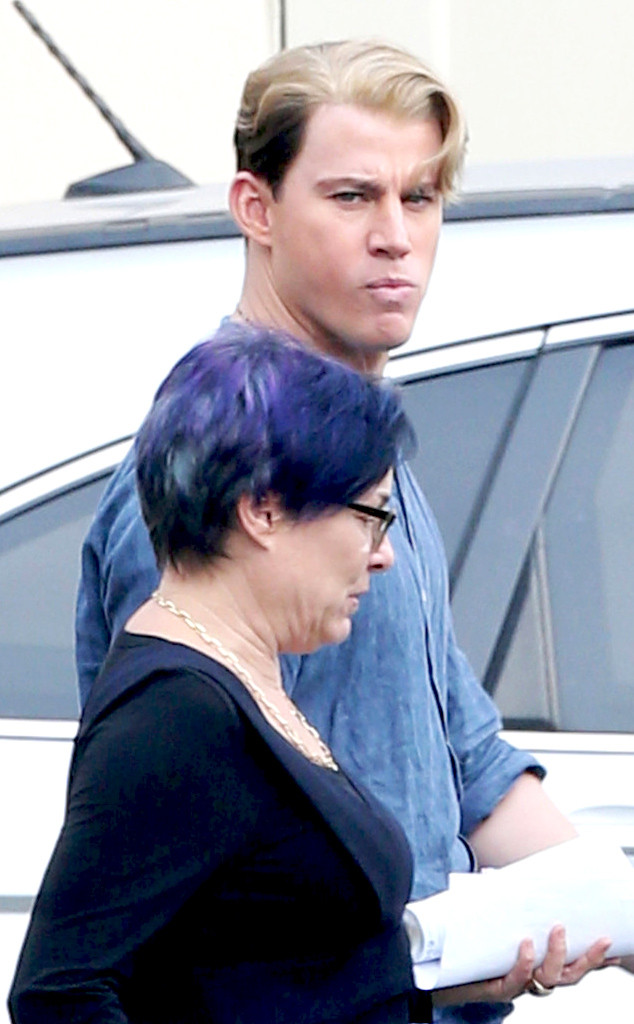 PacificCoastNews
We loved when Channing Tatum shaved his head for the super-hot weather. And we especially admired his abs in every single Magic Mike film.
But could the actor's latest look turn heads for all the wrong reasons?
Photographers spotted the 34-year-old actor Friday afternoon donning bleached blonde hair in Los Angeles. Although he still looked incredible fit in his denim button-down shirt, our eyes couldn't move past the top of his head!
So what's the reason behind this new look? It's for a new movie role, of course!
The photos were snapped on-set while the actor begins filming his latest film Hail, Caesar!