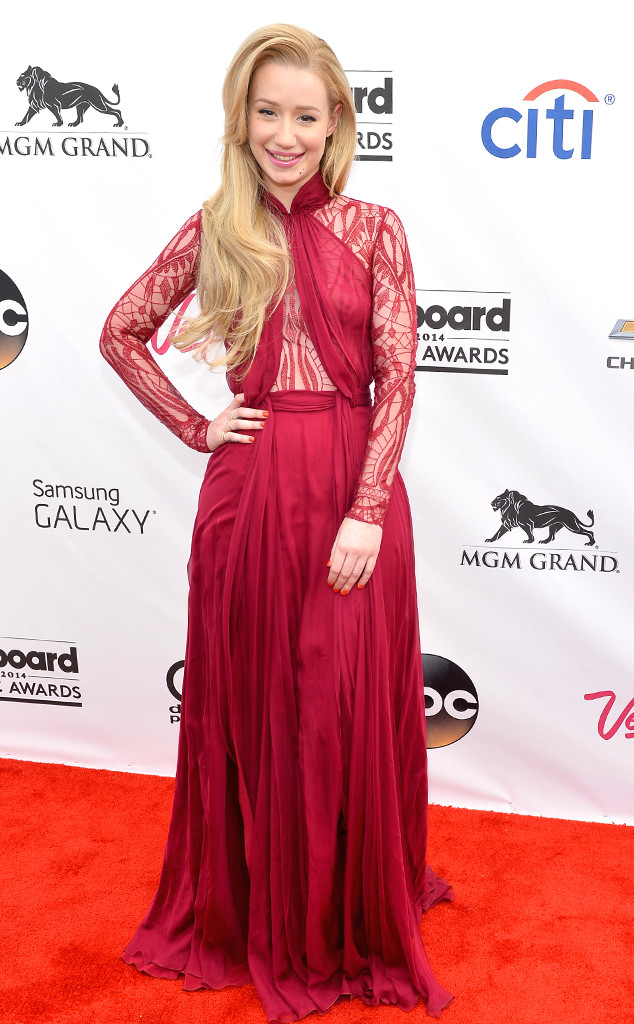 Bryan Steffy/Billboard Awards 2014/Getty Images for DCP
It would be an understatement to say that it's been a great year for Iggy Azalea.
Not only has the 24-year-old star successfully become the first female white rapper, but her hit single "Fancy" also spent seven weeks at No. 1 on the Billboard Hot 100. She's also had chart-topping hits with powerful female musicians, such as "Problem" (featuring Ariana Grande) as well as "Black Widow" (Rita Ora's feminist anthem)—oh, and she was also nominated for a Grammy for Best New Artist as well as Record of the Year this morning.
"It has been a pretty awesome year," Azalea, who is among Billboard's Women in Music honorees, tells the publication.
Despite her achievements, Iggy has also faced a fair amount of scrutiny as she tries to make it in a male-dominated music genre (remember that feud with Snoop Dogg?!), but, despite her critics, the rapper has successfully made a name for herself in the biz.