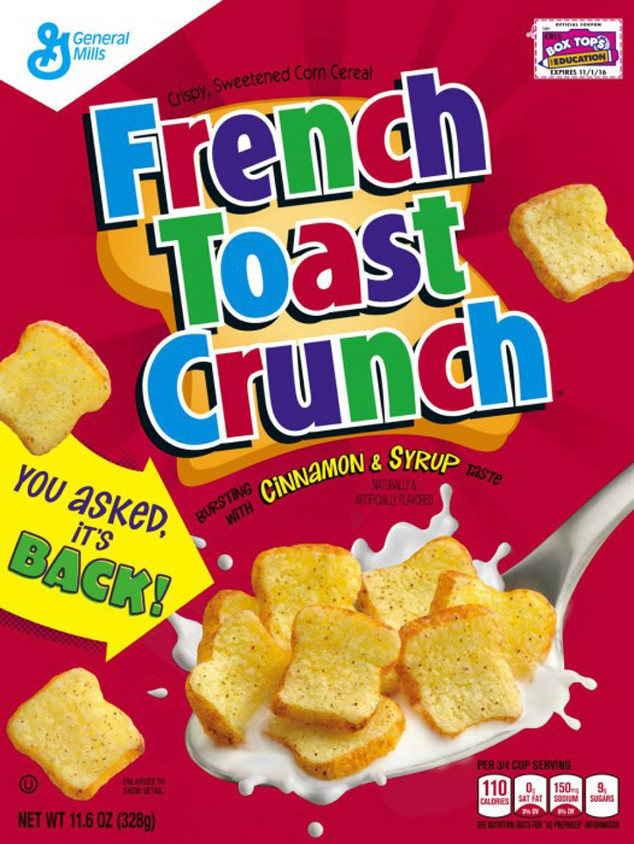 General Mills
Hey! Get those Grape Nuts out of your pantry! The real s--t is coming back. This is no time to be healthy and it's definitely not the time for grains and essential nutrients.
General Mills announced today that they are bringing back a sugary cereal that they discontinued eight years ago. For some of you, it was part of your childhood. For others, it was your "I'm drunk and hungry but too drunk to order pizza and definitely too drunk to turn on the oven" snack. Either way, you probably remember this cereal.
That's right. It's French Toast Crunch time, y'all! AGAIN.
French Toast Crunch, you may all remember, was kind of like Cinnamon Toast Crunch except the chefs who created it were French trained and they twirled their mustaches while putting together the recipe. OK, not really. It just meant the little toast-shaped pieces of cereal tasted kind of like maple syrup.