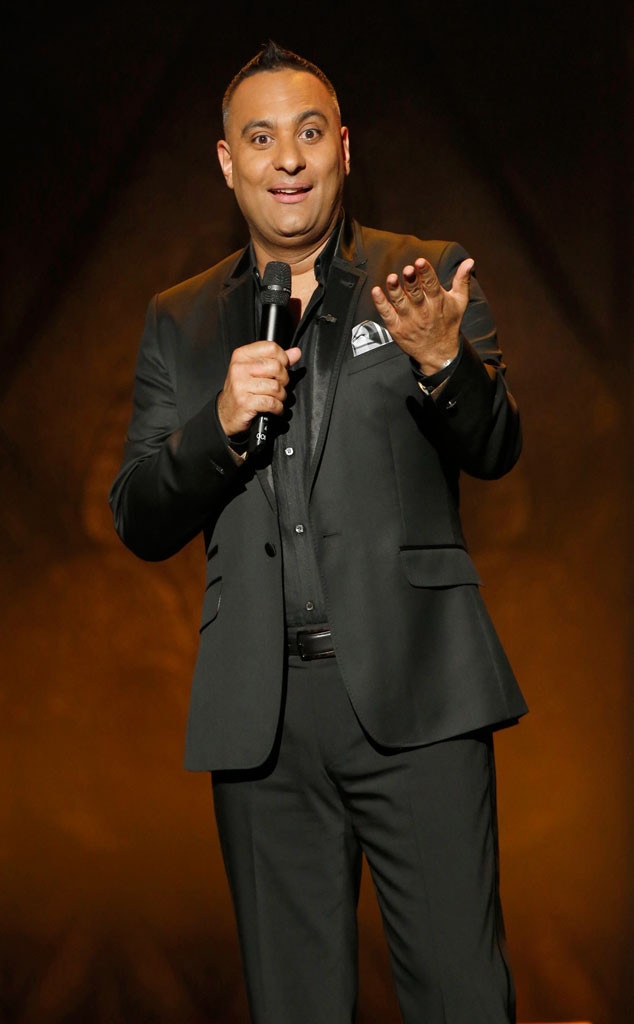 Ben Cohen/NBC/NBCU Photo Bank via Getty Images
Comedian Russell Peters is a very funny guy.
And not just kind of funny.
He's so friggin' funny that his standup touring earned him, according to Forbes, a whopping $21 million last year.
With that in mind, it's about time you get familiar with Mr. Peters because we think he really deserves to be more famous. In fact, his current international tour is called...Almost Famous.
Here are five things to know about Russell Peters…
1. Blame Canada: Peters, 44, was born and raised in Toronto. He describes his family as "very working class." "My dad wanted me to get a union job or government job," he says.
2. In the Beginning: The first comedy show that Peters went to was Eddie Murphy's Pieces of Me when he was 16. Three years later, he launched his own standup career in his hometown. "You don't choose comedy, comedy chooses you," he says. "It was either ignore the calling and be miserable or go with it and be happy. I went with it. I'm happy."
3. Where You've Seen Him: Netflix streamed his Notorious comedy special along with a four-part documentary about his life on the road. He's a judge on Last Coming Standing and has appeared in several movies, include New Year's Eve, Chef, Source Code and most recently, he played Santa in Lifetime's Grumpy Cat's Worst Christmas Ever.
4. Funny Money: Peters has played sold-out shows at Radio City Music Hall, the Sydney Opera House and London's 20,000-seat 02 Arena. In Dubai, tickets to his Notorious shows became the fastest selling in the history of the Emirate, even outselling—get ready for it!—Madonna, according to Forbes. He says he "never imagined" he'd achieve such success. "I never got into it for the money," Peters says. "If you're getting into comedy to make money, you're in it for the wrong reason."
5. The Influencers: In addition to Murphy, Peters' comedy idols include George Carlin, Steve Martin and Cheech & Chong. His favorite comedy movie is Midnight Run. As for television, he's a big Friends fan and is currently hooked on Andy Samberg's Brooklyn Nine-Nine.