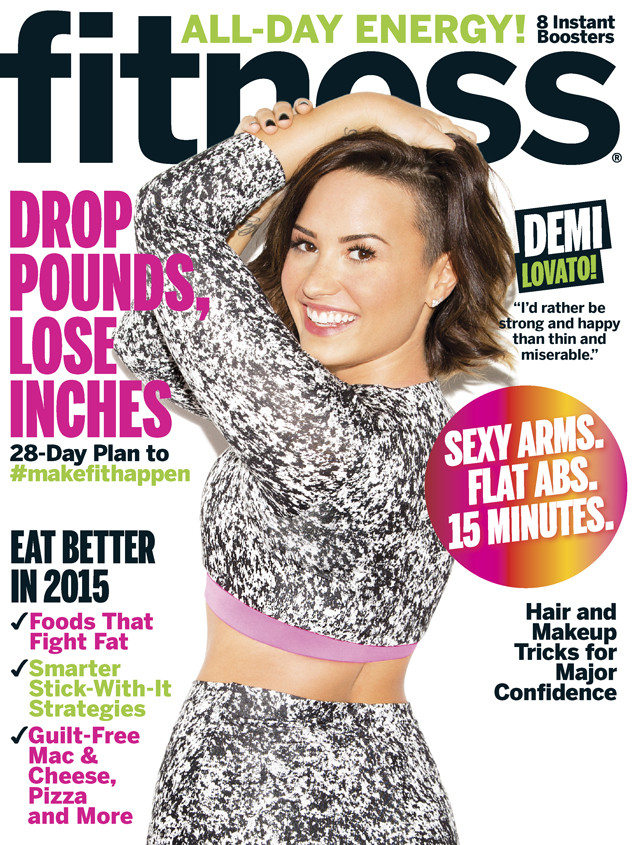 Fitness
Demi Lovato is feeling better—and stronger—than ever.
In the midst of a successful world, the 22-year-old beauty, who lives a sober lifestyle after entering rehab in 2010 for "physical and emotional issues," opens up about body image in the new issue of Fitness magazine, admitting that she still struggles with self-confidence following her battle with bulimia.
"I almost went back to rehab for my eating disorder last summer," the "Skyscraper" singer tells the mag, admitting that it's been "difficult" to eat healthy on tour. "I was obsessing over food and terrified of it at the same time. Wilmer [Valderrama] noticed and called me out on it, which was a relief."
"I was done being afraid of food and so tired of overeating and not knowing why I did it," she continued, revealing, "Now I'm on a structured meal plan. I eat four small meals and two snacks a day. It's teaching me portion control."