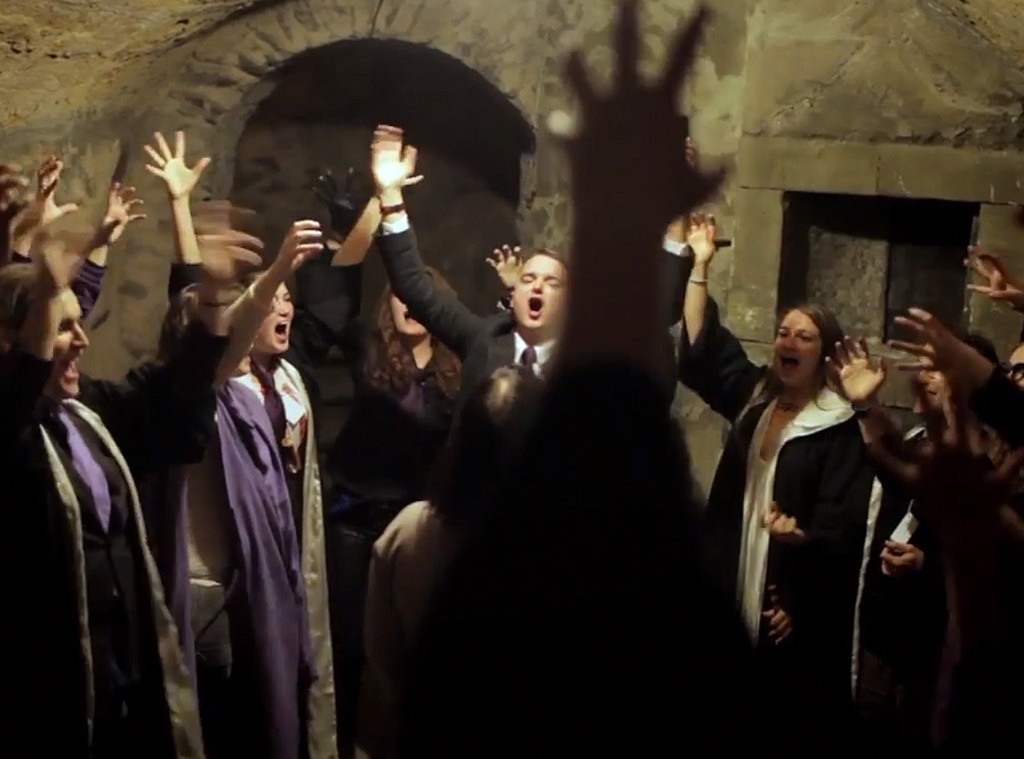 YouTube
Harry, Ron and Hermione live!
Well, of course they live (spoiler alert), but they really came alive last month when nearly 200 LARPers (live action role playing, FTW) from 11 countries came together for a four-day stay at The Castle of Wizardry—aka Czocha castle in Poland—where the order of the day was all things Harry Potter.
Try not to be too upset that you missed it this year—because they're going to do it all again in April!
"We cannot recreate the special effects of the movies, but we can recreate quite a lot of the visual feel—and not least the drama," reads the Hogwarts, er, Czocha College of Witchcraft and Wizardry's website.
For the seemingly rather reasonable rate of 347 U.S. galleons, including room and board, "students" are outfited with a robe, a house tie and a study book. (Just like with hotel bathrobes, you have the option to buy after your stay is over.) Also, according to organizers, emotional drama is encouraged, be it by way of a devoted friendshp or a mischievous Harry vs. Draco-style rivalry!
The gathering is entirely fan-organized and not officially connected to the Harry Potter franchise, but the wizards of all ages who showed up for spells, potions and maybe even some dark arts seem to be having a grand old time nevertheless in this video montage of the happenings at last month's event. (Watch below!)
And apparently the valiant students of Gryffindor and brainiacs of Ravenclaw just barely hold a candle to these co-eds.
"The five Houses of Czocha are if anything even more competetive then their Hogwarts counterparts," the site reads. "The students who study at Czocha are no longer children, but young adults, and as such their pride and territoriality can by fierce. The five Houses of Czocha are Durentius, Faust, Libussa, Molin, and Sendivogius."
Wow, you probably do not want to mess with the Faust house.
"We got swamped by sign-ups and in two days the event was sold out. None of us had seen that coming," Claus Raasted of Denmark LARPer organization Rollespilsfabrikken told the Telegraph. "And here we are now with quite a bit of global interest for something that is in essence just a small, fan-made event."
Class will be in session again from April 9-12, 2015—but you should really get yourself sorted by Dec. 11, when registration opens to the public!