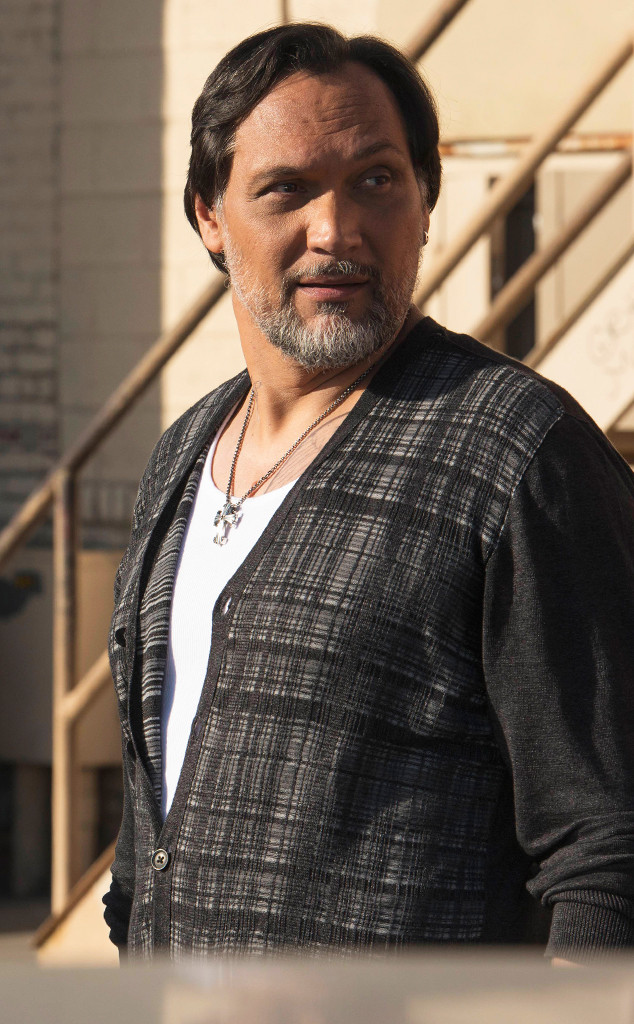 FX
Executive producer Kurt Sutter really took the phrase "kill your darlings" to heart in the penultimate episode of Sons of Anarchy.
Obviously, major spoilers below if you haven't gotten to watch "Red Rose" yet!
After Jax (Charlie Hunnam) finally got his revenge on his own mother Gemma (Katey Sagal) and shot her in the head for killing his wife Tara (Maggie Siff)—and killing Unser (Dayton Callie) because the former Chief of Charming PD refused to leave Jax alone with Gemma—there's certainly going to be hell to pay in the series finale, airing this Tuesday.
And don't even get us started on the heartbreaking death of Juice (Theo Rossi) in prison! We'll never look at pie the same way again.