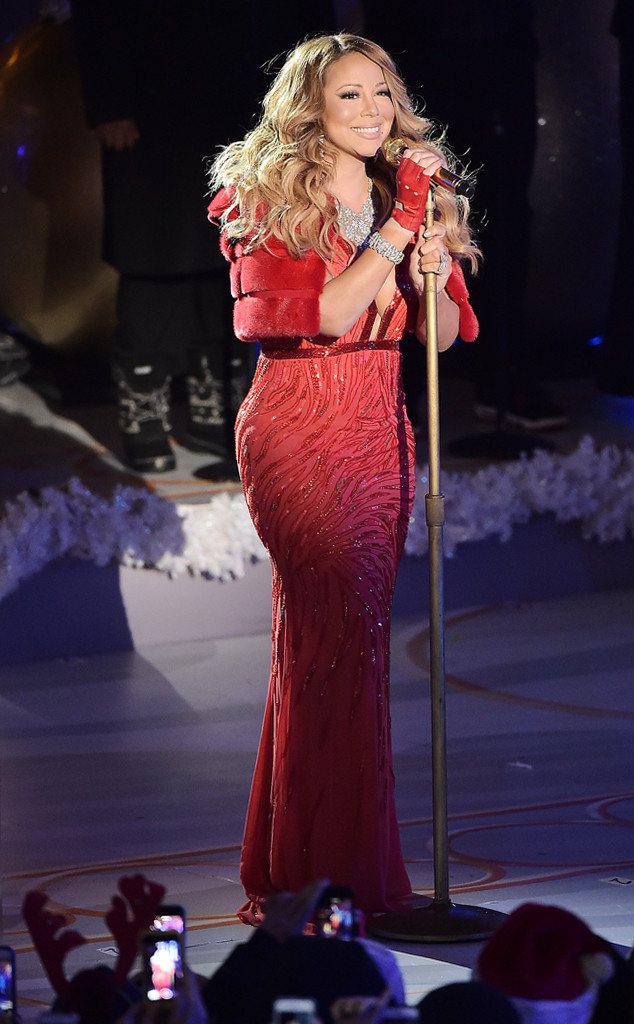 Michael Loccisano/Getty Images
You can't win 'em all, right Mimi?
The isolated, unedited vocals during Mariah Carey's performance of "All I Want for Christmas" at last night's Tree Lighting Ceremony in NYC's Rockefeller Center have been leaked…and they'll probably make you cringe.
The 44-year-old Grammy winner struggles to hit the high notes during the holiday track, which to be fair, are really high. But if anyone should be able to belt a high note, it's Carey.
While she has yet to address the newly released clip, she did hop on Twitter to apologize to fans yesterday about making them wait in the rain for her highly anticipated arrival.
"Last night's situation was beyond my control. I apologize to all that showed up, you know that I would never want to disappoint you," she began by writing to fans.
"You've kept me here, in your hearts, and I keep you in mine always. We are #lambily! #ThereForMe."