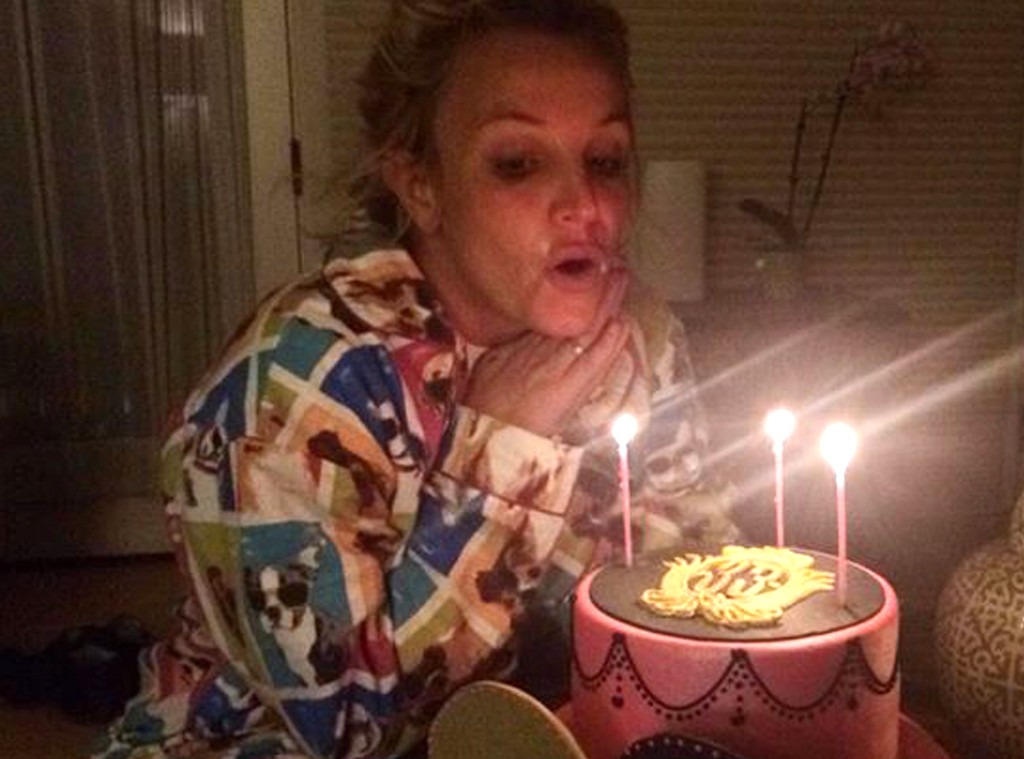 Facebook
Britney Spears' new boyfriend just scored a whole lot of brownie points in our book!
As the "Circus" and "Toxic" singer turned 33 Tuesday, fans witnessed Brit Brit enjoy a special day filled with family, friends and one delicious birthday cake.
What fans may not know is the fact that Spears' special dessert was personally designed and decorated by new boyfriend Charlie Ebersol.
"Charlie has been a longtime client of Duff's Cakemix and he wanted to specifically design this for her from him," a source exclusively revealed to E! News. "Every detail came straight from his creative, sweet brain."
Made inside the do-it-yourself cake decorating studio at Duff's Cakemix near Los Angeles, the tasty dessert featured Duff Goldman's famous confetti cake mix and a whole lot of love from its creator.
"Charlie is a sweetheart. He put a lot of time and thought into this," a source shared. "You can see from the pictures Britney sent out that the colors were pinks and golds and blacks. It was all his creation!"
Nicely done, Charlie!
As it turns out, the birthday cake was the icing on an already perfect day.
When not receiving thousands of messages from her biggest fans including sister Jamie Lynn Spears, the Las Vegas headliner was able to enjoy her day with sons Sean Preston and Jayden.
"Thx for all the wonderful birthday wishes today, everyone!" she tweeted as her boys wrote "Happy Birthday" in the sand. "And of course thank u to these 2 cuties for theirs."
It's safe to say Britney is a very "lucky" girl!