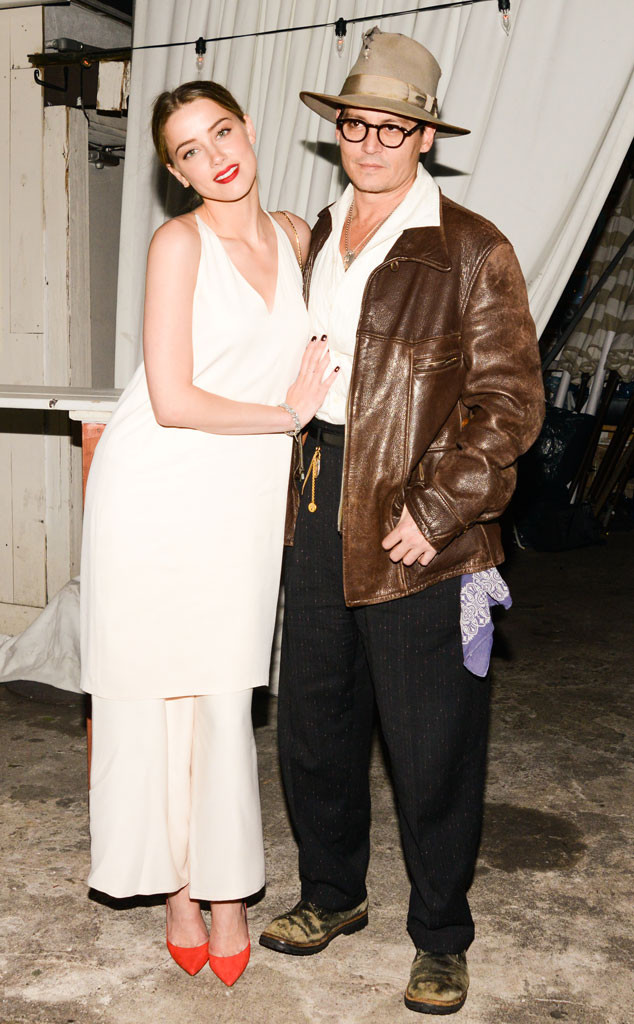 Madison McGaw/BFAnyc/Sipa USA
Were Johnny Depp and Amber Heard just not meant to last for the long run?
Less than a year after getting engaged, the couple are having major issues and wedding plans are up in the air, sources tell E! News.
While Hollywood's hottest twosomes are almost always plagued by split rumors no matter what they do, the shadow darkened over Amber and Johnny after his appearance at the Hollywood Film Awards on Nov. 14. The Into the Woods star was slurring his words and seemed to be having trouble staying upright while presenting an award, leaving people to wonder just what the heck was up with him.
Reps for both actors have declined to comment on their relationship status, but one insider told us recently that Amber and Johnny are seemingly "constantly on the rocks."