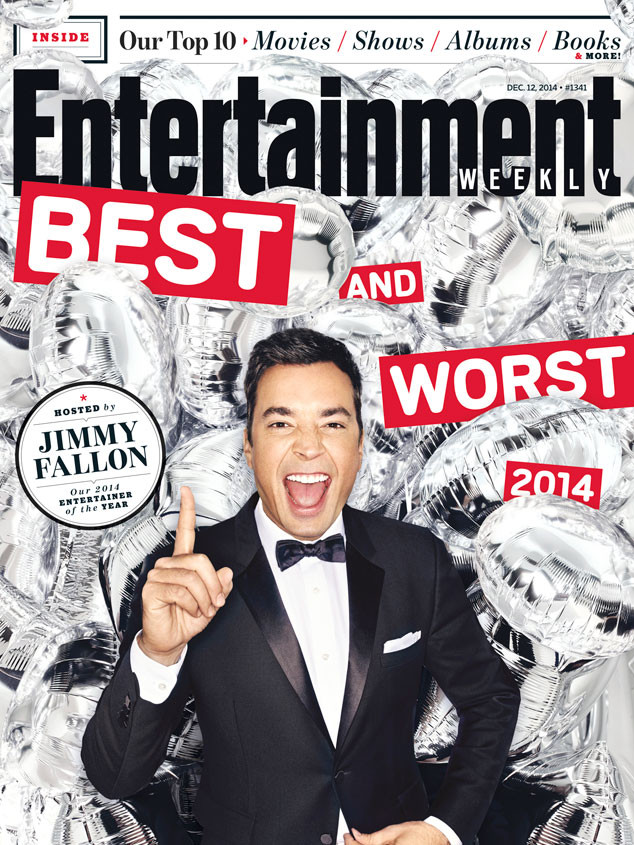 ART STREIBER for EW
It'll be hard—but not impossible—for Jimmy Fallon to outdo himself in 2015.
After all, the former NBC Late Night host replaced Jay Leno on NBC's The Tonight Show in February, celebrated his first Father's Day with daughter Winnie in June and turned 40 years old in September. Given all his accomplishments, Entertainment Weekly has aptly named Fallon "Entertainer of the Year."
Has Fallon stopped to smell the roses? "This is definitely the most exciting year of my life," the host explains. "The baby and the show are both starting and growing. It's interesting to raise both of them."
Far be it from Fallon to take all the credit for The Tonight Show's success, though.
"We honestly have the best human beings for this job possible. They're bleeding for the show," he says. "Everybody's at their A game." In fact, it reminds Fallon of one of his first major gigs. "They're amazing people on Saturday Night Live, but I feel like we're equal, if not better, than that crew," the TV star explains. "Because Saturday Night Live, they are truly magicians—but we're doing this five days a week."