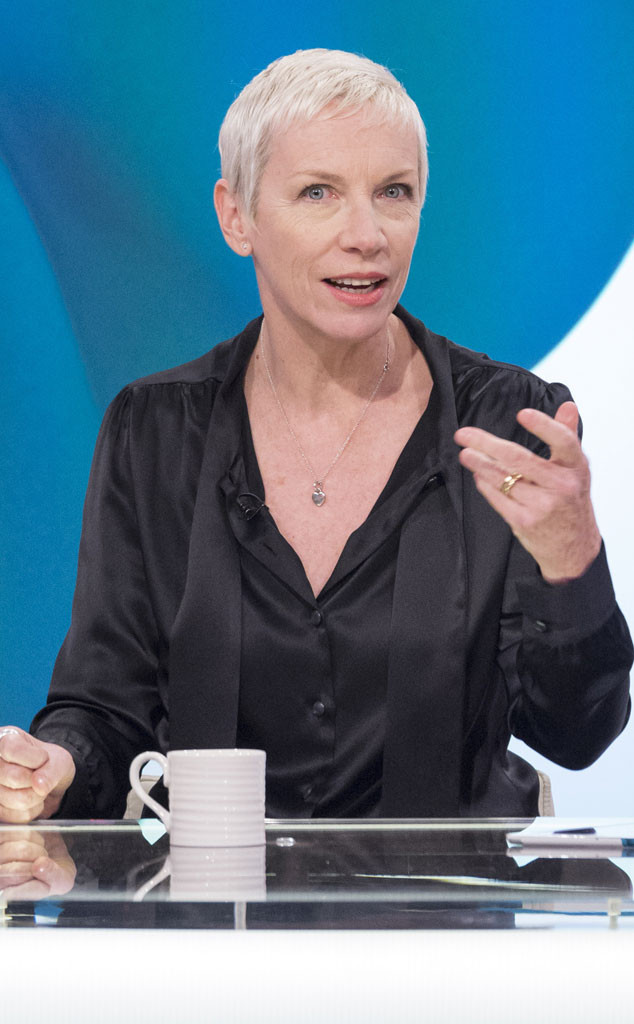 REX USA/Ken McKay/ITV/Rex
Consider Madonna called out.
The Queen of Pop shocked the masses the other day when her nude photographs taken for Interview magazine hit the internet. While the 56-year-old "Express Yourself" singer looks damn good, some are questioning Madonna's motives.
Annie Lennox appeared on Loose Women to promote her new album, Nostalgia, and while the 59-year-old singer isn't opposed to women taking it all off, she admitted she's a little confused as to why the "Vogue" singer dressed provocatively—if dressed at all—for the magazine.
"I did get things off occasionally, but not to that extent. I don't think it's down to me [to judge Madonna]..." Lennox said.
She and the panel continued to debate the reasons behind Madonna's decision, but ultimately Lennox and panelist Janet Street-Porter agreed that the '80s pop queen was out to make a splash.
"I think already the verdict is probably out. Would you not agree on that one?" Lennox asked. "I think the question is, 'What is Madonna telling us? Anybody know?'"