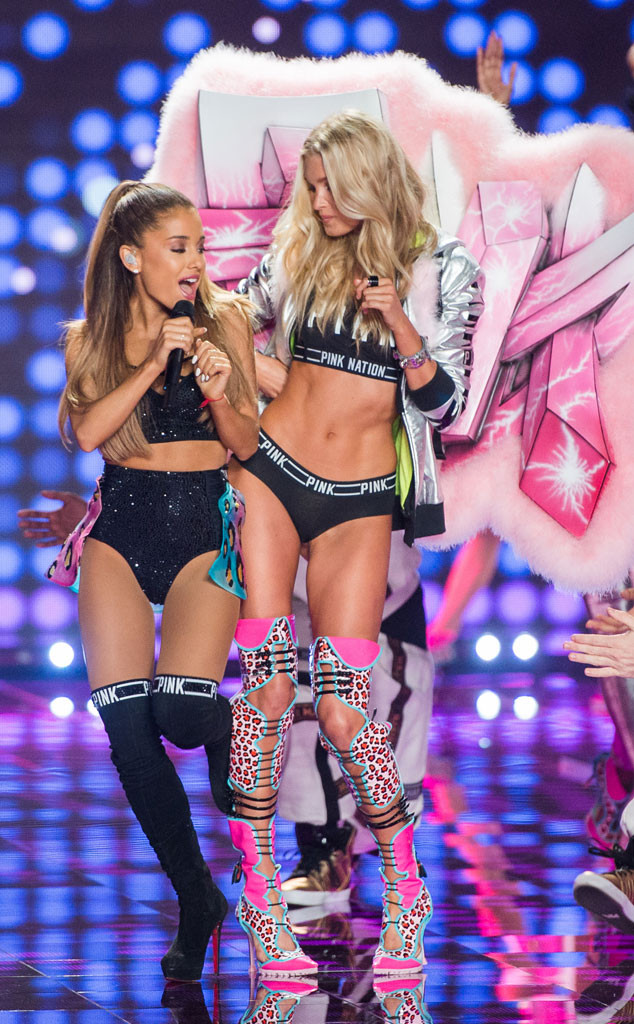 Samir Hussein/Getty Images
You could knock her over with a feather—literally!
Ariana Grande told her Instagram follower that she had a "magical" time performing "Bang Bang" at the Victoria's Secret Fashion Show in London Tuesday. During Grande's set, however, she was nearly taken down by model Elsa Hosk's angel wings. The terrified look on the 21-year-old pop star's face says it all!
Fortunately, Grande was able to laugh off the incident. "A Victoria's Secret angel accidentally smacked me in the face with her wings and it was awesome #goals #bangbangintomyface," she wrote on Twitter.
Before the show, the singer said she'd suffered a similar fate during runway rehearsals. "Was so nervous / excited at dress rehearsal i almost walked face first into an Angel's wings and died lmao oops. (only me..... ever....)" Grande wrote on Instagram. "Again so excited to be here @victoriassecret thank you."