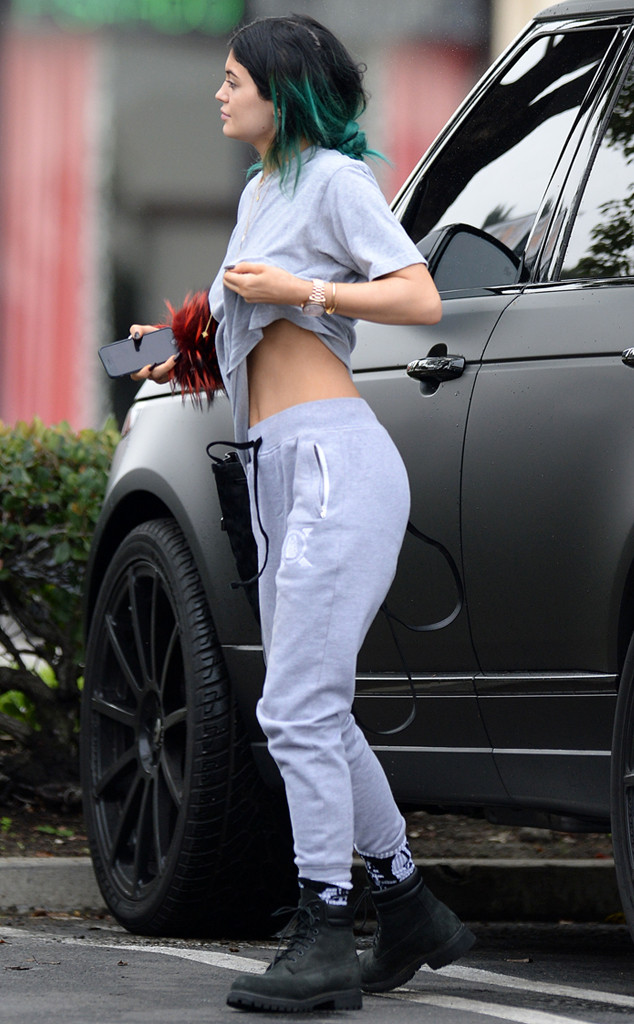 Splash News
Kylie Jenner is going cute and casual!
The 17-year-old Keeping Up With the Kardashians star stepped out in Woodland Hills, Calif., on Monday looking fresh-faced without any makeup on, a look we rarely see from Kylie.
Kylie dressed super-comfortably in black boots, gray sweatpants and a baggy T-shirt for her breakfast run to a local Noah's Bagels. Kylie's skin appeared perfect and blemish-free even without any cosmetics on. While the reality star was still sporting her two-toned teal and black hairdo, her dramatic makeunder is a tad shocking as we've gotten so used to seeing her with bold lipstick and sultry, smoky eye makeup.