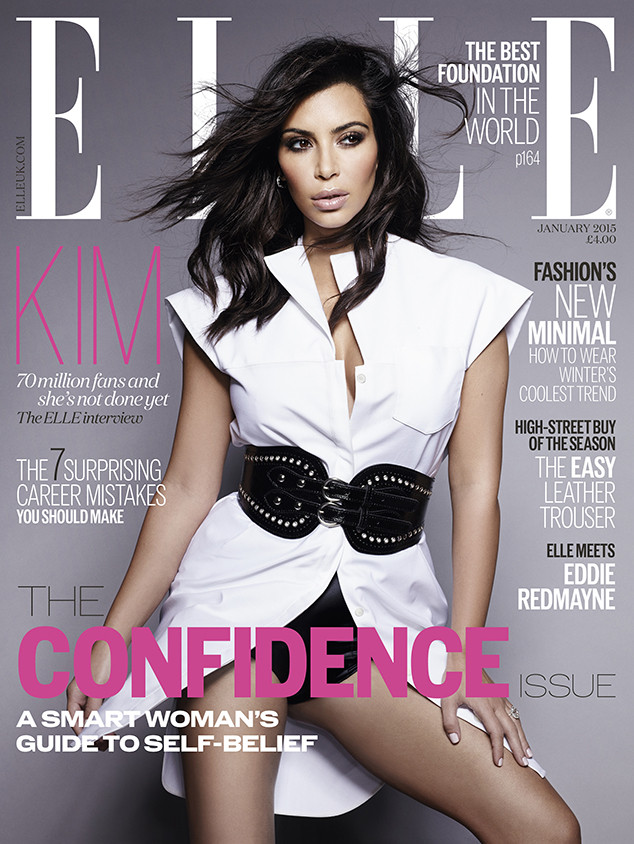 Jean Baptiste Mondino/Elle UK
It takes some serious body confidence to bare your booty on a magazine cover—just ask Kim Kardashian!
To be fair, though, Kanye West's wife hasn't always had high self-esteem when it comes to showcasing her famous figure. In fact, the 34-year-old star tells Elle U.K.'s January issue that as a teenager, she "was unhappy with my body"—so much so, that every night, she cried and "prayed my boobs would stop growing."
She got some guidance from an unlikely source: Her dad, the late Robert Kardashian Sr., who "wrote me a letter" at age 13. "He told me I had a body not many girls have," she recalls, "[and] that later it would lead to attention from men, but that the most important thing was that I was a wonderful girl and I had to understand my self worth."