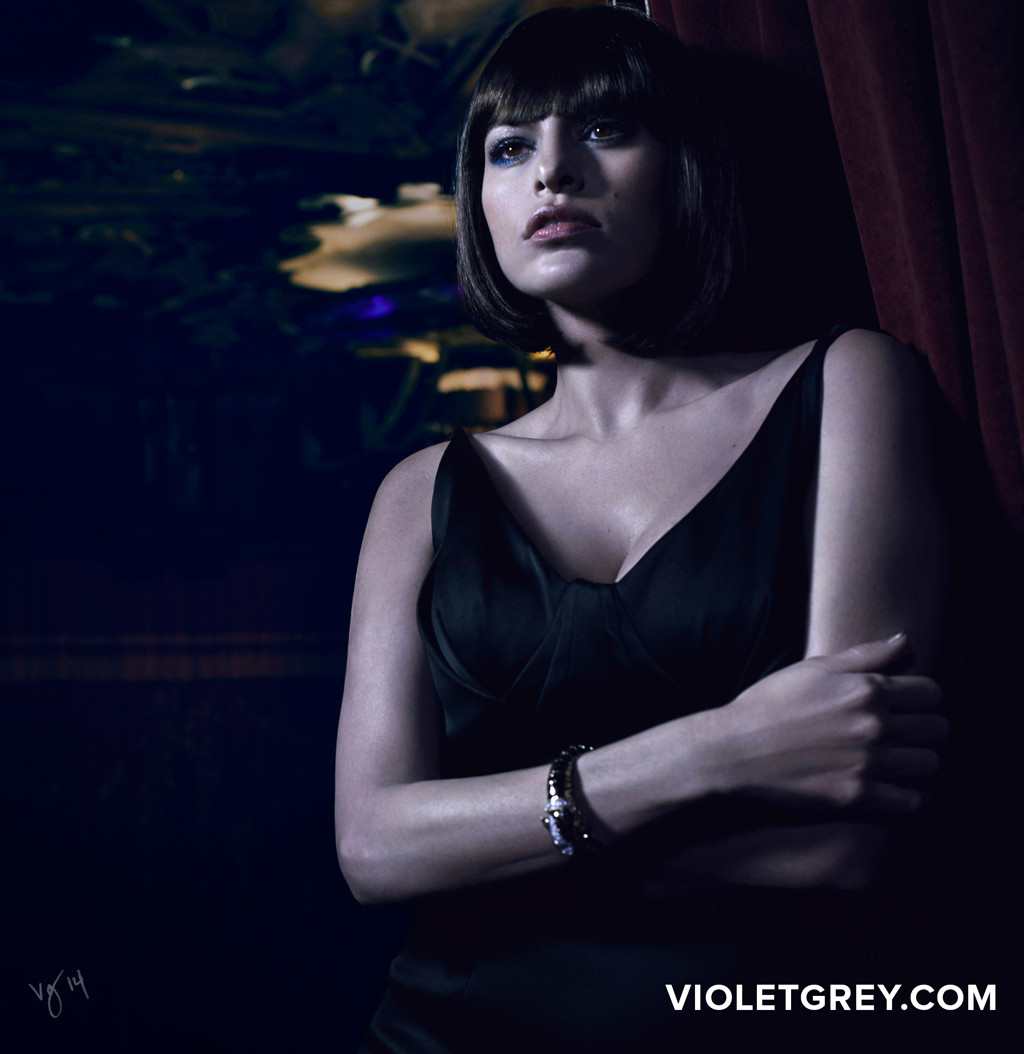 Emma Summerton/Violet Grey
No one said motherhood was easy!
Eva Mendes recently opened up about her daughter Esmeralda Gosling for the first time in Violet Grey, and now, the digital magazine has released additional excerpts from the interview. For the most part, the Hitch star managed to fly under the radar and avoid the pesky paparazzi while she was pregnant. "I was just taking the time to relax and enjoy my pregnancy. I was constantly with family," she said. "I have eight nieces and nephews, so my brothers and sisters know a thing or two about what to expect when you're expecting. I have a very tight-knit family and the pregnancy brought us even closer together."
Since giving birth, Mendes has often thought of her own mother, Eva Perez Suarez. "I cannot believe that by the time my mother was 24 she had three kids under the age of 4. She was in Cuba and totally alone," the Miami-born, L.A.-raised Training Day star said. "So when it's the wee hours of the night and I'm feeling a bit insane, I think about her and realize that I have no right to complain about anything."
Emma Summerton/Violet Grey
What is there to complain about, anyway?
Mendes hasn't hired any help, but she does rely on her family's assistance. "I'm doing it without a nanny for now, but I'm open to the idea of having a nanny in the future," she said. "Esmeralda has two amazing grandmothers and incredible aunties who come over and really help me. But as far as a nanny or a night nurse, for me that part of being a mother at this early stage is the struggle of not being able to sleep and not knowing what I'm doing and really going through it with her and battling out those nights."
Luckily, the 40-year-old actress keeps parenthood in perspective. "Motherhood is cake compared to what it's like to be a baby," Ryan Gosling's girlfriend admitted. "Everything is a struggle for her. For instance, I haven't thrown up since the '90s and she's thrown up twice since we started this interview."
Emma Summerton/Violet Grey
Esmeralda will face a different set of challenges than most children, but Mendes and Gosling are ready and willing to help her as much as possible. "Ryan and I decided early on to give her as much privacy as we could. And my pregnancy was the first opportunity to give her that," the actress said. "Whether we like it or not, privacy is going to be very difficult for Esmeralda. I think it's unfair, but that's our reality."