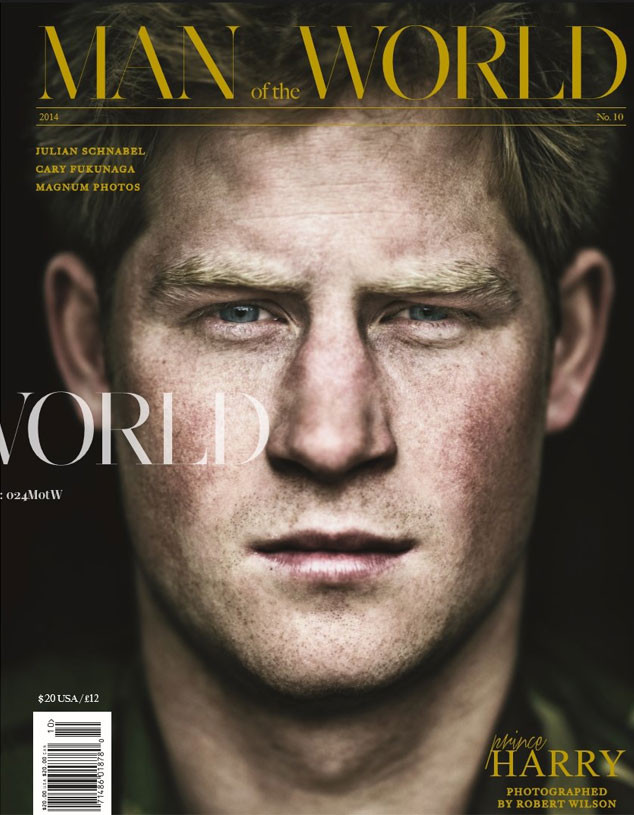 Man of the World
Man of the World, indeed.
Though Prince Harry would star on glossy covers every month if it were actually up to the world, issue No. 10 of Man of the World marks the royal's first U.S. menswear magazine cover—and he doesn't disappoint.
Alas, he didn't actually pose anew for the publication. But the mag's three Harry covers, including one particularly handsome 'n' rugged close-up, feature photographs taken by Robert Wilson during his December 2013 trek to the South Pole for Walking With the Wounded (and we've got an exclusive sneak peek at four pics right here!). Of course they all fit the bill to illustrate the Tom Sykes-penned profile focusing on Harry's ongoing commitment to his nation's troops and veterans who risked their lives serving on behalf of Britain around the world.
But it's not as though he didn't answer any personal questions...