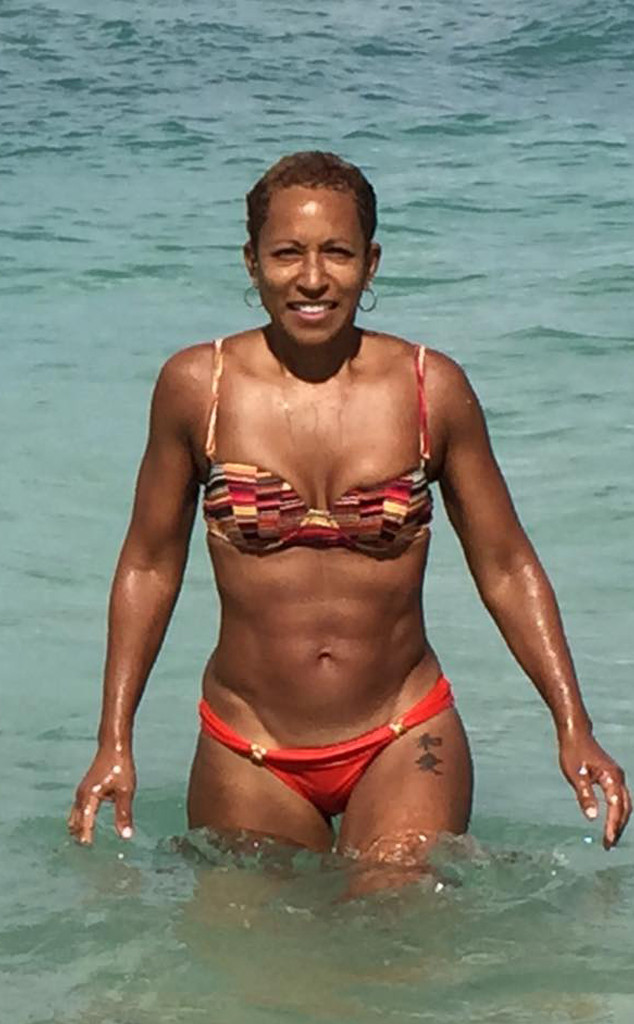 Facebook
In a word…dayum.
After looking Jada Pinkett Smith's 61-year-old mother, Adrienne Banfield, in a bikini, it's clear the actress has good genes on her side.
A snapshot was posted by the star, who wrote, "Willow [Smith] took this shot of her grandmother, my mother, emerging from the ocean today. She is 61! I wanna be hear when I grow up." (We do too, Jada, we do too.)
Let's be perfectly clear here: Banfield's body is insane at any age, let alone for someone in her sixties. And age ain't nothing but a number, right?