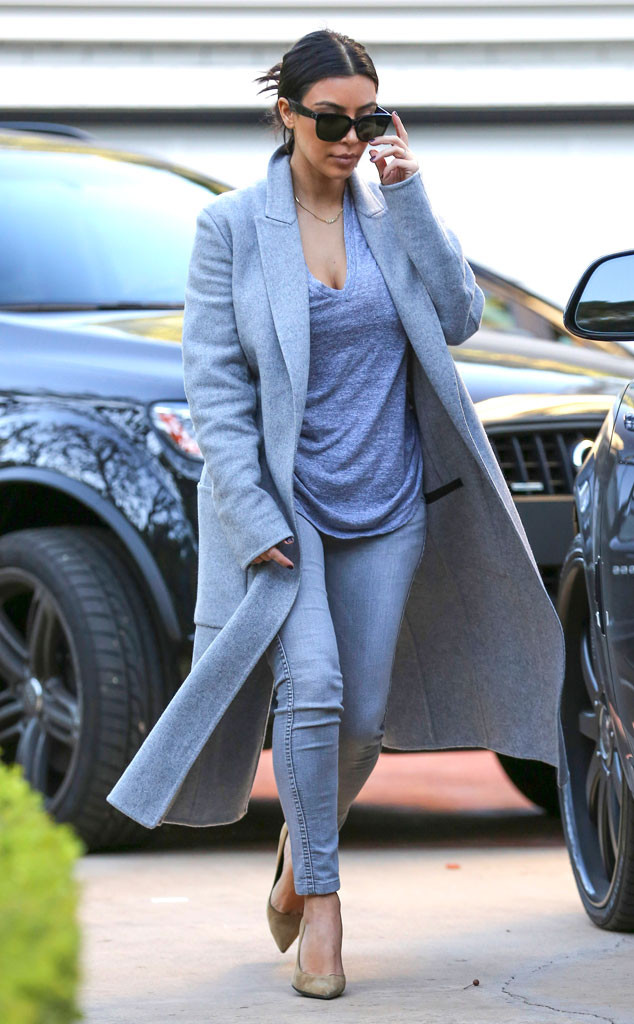 RAAK/AKM-GSI
Want to own a piece of Kim Kardashian's closet? Well, now is your chance!
The E! reality star has put up several items from her wardrobe on eBay with a percentage of the proceeds going to California Community Church.
And while eBay auctions are nothing new for the entire Kardashian family, several items on Kim's list are more, ahem, intimate than your average designer blouse and shoe.
Take, for instance, a thong onesie that the brunette beauty once donned for a red carpet event, or how about the numerous options of sports bras that have landed spots on the auction block?
North West's mama posted the new items in honor of Cyber Monday and took to Twitter to tell fans about her latest pieces on the site.