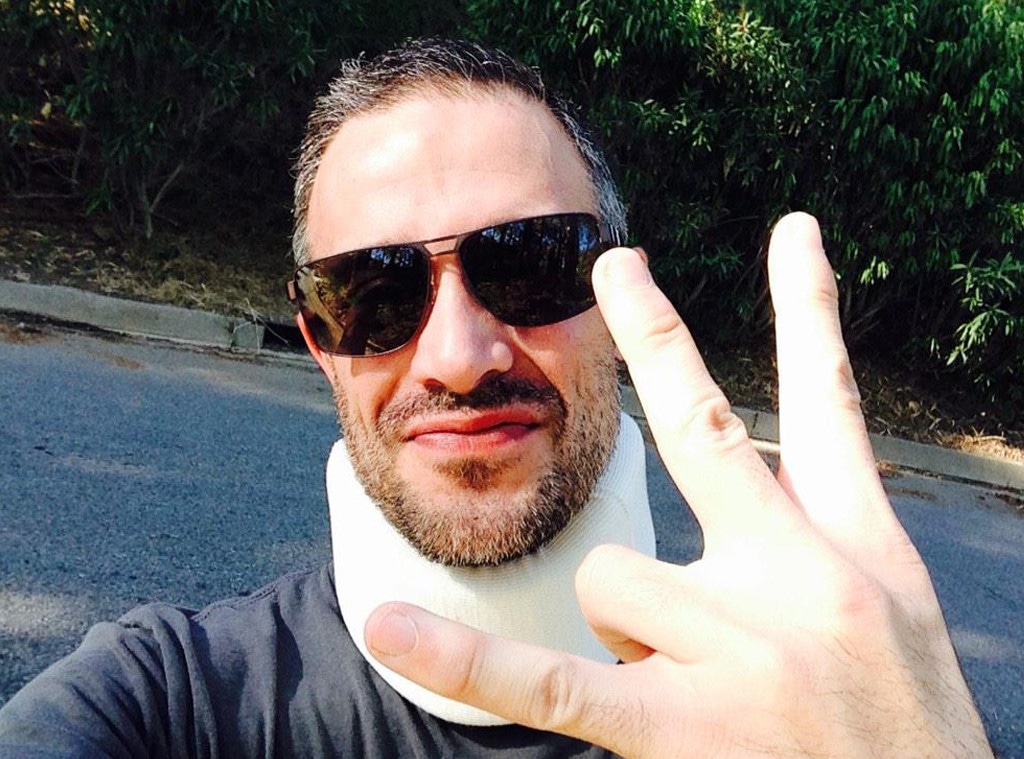 Twitter
UPDATE: Freddie Prinze Jr. clarified on Saturday that he "can walk fine."
__________________________
Freddie Prinze Jr. spent the Thanksgiving holiday recovering from spine surgery and appears to be in good spirits as he shares updates with his Twitter fans.
The She's All That and Scooby Doo star and husband of Sarah Michelle Gellar, with whom he shares a 5-year-old daughter and 2-year-old son, tweeted a pic of himself right before his operation last week and has since posted several post-op selfies showing him wearing a neck brace.
The 38-year-old actor, who is undergoing physical therapy, had tweeted on Wednesday that "learnin to walk again is like learning jiu-jitsu - 1 technique at a time."
Prinze underwent his surgery last week. Doctors made an incision on his neck and he received stiches and a brace, which he called a Robo-Neck.
He said his recovery time was a couple of weeks and that he was on pain pills.
During his recovery, he also chatted with WWE star Dolph Ziggler. Prinze told him he had "Cena surgery."
In August 2008, fellow WWE wrester John Cena underwent an operation on his neck. Doctors had created a small incision on the front of it to surgically remove a large disk fragment compression on his spinal cord, which had been weakening a nerve leading to his right arm, the wrestling organization reported.
Prinze shared photos of himself undergoing physical therapy.
He's also been spending time relaxing, watching TV and chatting with fans. He recently saw Beetlejuice.
Prinze is best known for his role in '90s teen movies such as She's All That and I Know What You Did Last Summer, as well as Scooby-Doo, which starred Gellar. He describes himself as "pretty much retired." In recent years, he appeared on shows such as Witches of East End and Bones . He also recently did voice-over work for the Disney Channel animated series Star Wars Rebels. 
One thing he says he has not done while recovering from surgery is watch the new Star Wars: The Force Awakens teaser trailer, which was released on Black Friday.
"I dont watch trailers and all that," he tweeted that morning. "I like seeing things fresh fresh fresh."