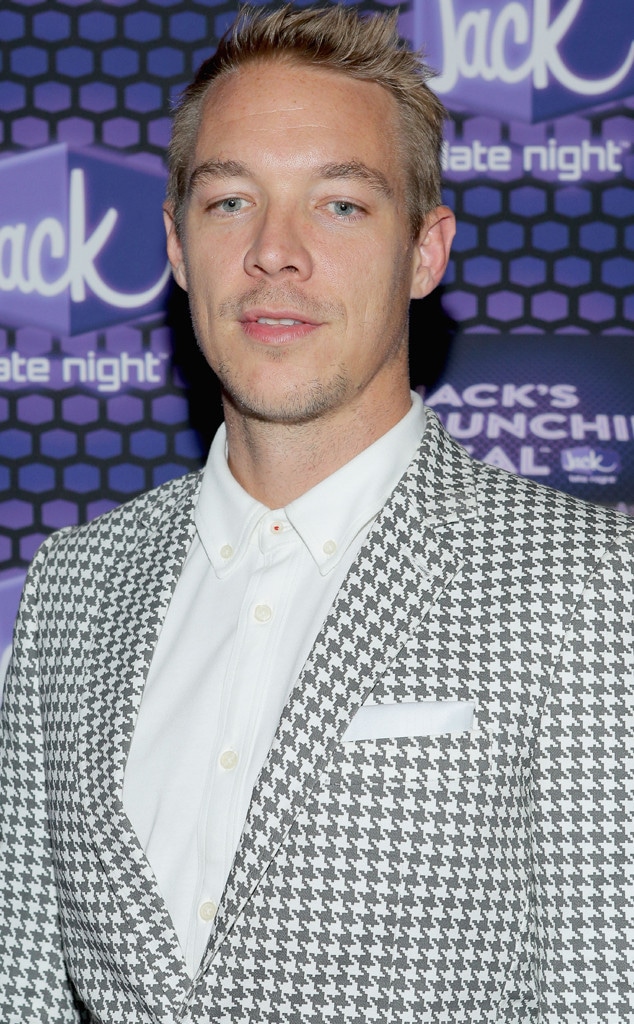 Mike Windle/Getty Images
It's finally official! Diplo is now the proud father of two kids.
The world-famous DJ welcomed his second son with a former girlfriend earlier this month. According to Entertainment Weekly, who followed Diplo during his recent Mad Decent Boat Party, the happy couple named their son Lazer Lee Louis Pentz.
"Diplo left the cruise early to fly home after his former girlfriend gave birth to their second child together," the publication shared before revealing the unique baby name.
The name "Lazer" could possibly be a nod to Diplo's electronic music project Major Lazer, which is made up of two other producers named Jillionaire and Walshy Fire.
Just two weeks ago, Diplo got fans buzzing when he posted an Instagram alluding to some exciting family news. 
"Sorry I been offline last few days," he wrote. "The mad decent Boat party wuz crazy. Now I'm going home to meet a new member of my family." A-ha! Now we totally get it!
For those who don't know Diplo from his music career, many may recognize him as Katy Perry's rumored boyfriend.
While the "Roar" and "Firework" singer has tried to keep the romance on the down-low, those close to the couple believe they are still going strong.
"She's keeping this one undercover because she's learned her lesson," an insider told E! News just one month ago. "She's in control, but he likes that. She keeps tabs on him…but she trusts him and that's the most important thing to her."
Congratulations on the happy family news! 
—Reporting by Holly Passalaqua