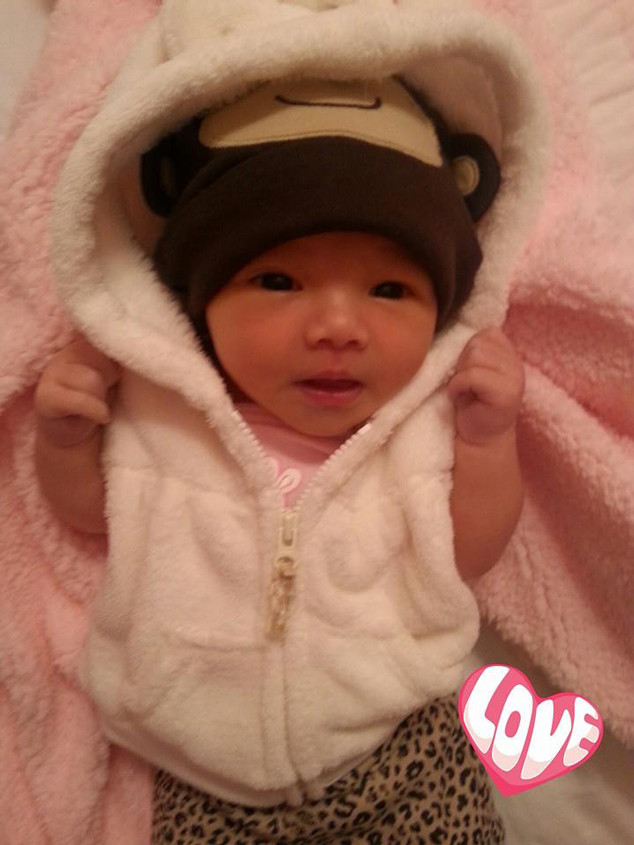 tilatequila.com
Meet Tila Tequila's littlest love!
The 33-year-old petite glamour model and former star of the MTV reality show A Shot at Love With Tila Tequila shared on her website on Tuesday photos of her baby daughter, Isabella Monroe Nguyen, showing her first child's face in full publicly for the first time since she gave birth to her more than a week ago. One of them shows the baby breastfeeding.
"I am so lucky to be able to wake up seeing, and kissing on this beautiful little face of hers every single day!" Tequila wrote. "The world could end right now, and as long as I have her held close to my chest and feel her little heart beating...nothing else in this world matters! The only thing that matters to me is my little princess and what a beautiful, gorgeous, and perfect little princess she is! I seriously am so in love!"
Tequila gave birth to her daughter on Nov. 16. She previously shared a pic showing a glimpse of the baby's face and tiny little foot.