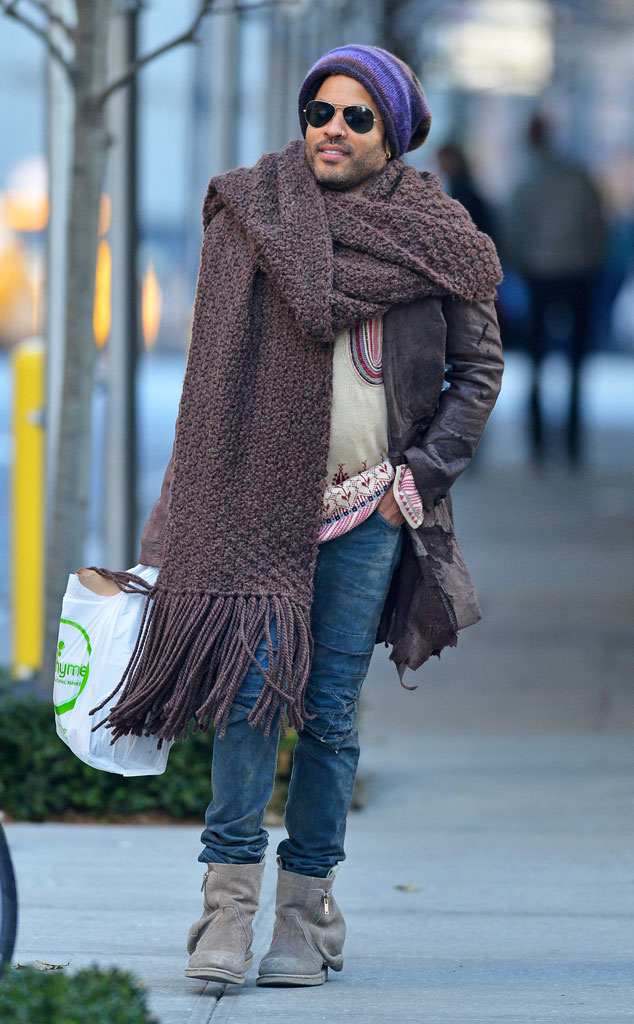 PacificCoastNews.com
As many of us prepare to celebrate Thanksgiving this week by gorging ourselves until the simple act of breathing becomes a cardio workout, let us not forget that today is also a special day. Because on this day two years ago, Lenny Kravitz walked around New York City with a throw blanket around his neck—well, practically.
The fashionable rock star was photographed wearing an extremely oversize scarf to keep warm during the chilly East Coast winter, and along with proving that he really can pull anything off (do you really think you'd look this cool?), Kravitz also created a memory that the Internet will always cherish and remember.
No, seriously. It's been two years and people are still tweeting about it (#NeverForget).
Take a look: